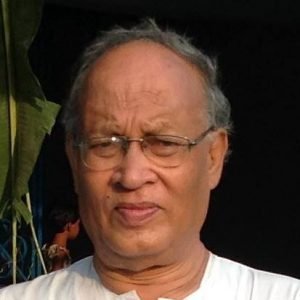 BY ROBIN GHOSH
(  FORMER CHIEF ECONOMIST, BENGAL CHAMBER OF COMMERCE AND INDUSTRY)
KOLKATA, 21 NOVEMBER 2022
Startups must be alive to changing dynamics of the economy . Some lethal game changers have arrived. They are going to disrupt the economy significantly. Some eco technical innovations are going to transform the lifeline of the economy.
The story is interesting.You are in a stationary shop. While returning from your office you are supposed to buy some drawing papers and colour tubes for your daughter. You check your wallet. Opps! No cash.
But you have your smartphone !!
You ask the small stationary shop "Do you have the QR code?"
"Yes Sir" pat comes the reply. In a second, the payment is made via an app directly from your bank account through Unified Payments Interface(UPI). Dear Sir, the world is on QR code !!
It is sheer magic. It is fast. No hassle of rendering change. No waiting for connectivity on the(POS) point of sales machine.
No wonder, it has turned out to be a massive game changer. Watch the data below:
1. Since the launch of UPI, National Payment Corporation of India ( NOCI) has captured 16% of the total retail payments.
2. Traders and Merchants have installed 30 million UPI QR codes.
3. In 2021-2022 transactions processed through UPI were 6 billion. transactions.
The transaction landscape has changed radically – QR code is everywhere – from coffee house to corner pan shop. No more dependence on debit cards or cash.
The second major disruption that is going to happen is in the E- commerce domain.To democratize this space the GOI is in the process of setting up a broad based platform ONDC- Open Network for Digital Commerce.
ONDC is being stationed to provide a digital commerce infra where small kirana shops to micro business units can participate and transact business. This is an alternative digital commerce channel for the small. A challenge indeed. A real innovation which the world will adopt very soon.
Startups must keep their antennas on and explore how and when they can use these radical and game changing tools to push their business to the next level.