BY DEBAJYOTI CHAKRABORTY
KOLKATA, 26 OCTOBER 2022
Thai Airways, the flagship carrier, has announced to resume flight services from Kolkata to Bangkok from 1 st January next year.
In a letter to  the travel agents, the Thai Airways has shared the information and urged to disseminate the information to all concerned on 26 October 2022.
It should be recalled that Thai Airways regularly used to operate flights from Kolkata to Bangkok till the international flights were suspended in March 2020.
But though flight operations started from other cities, Kolkata did not figure in its list till date since resumption of international flights.
Incidentally, the first aircraft of Thai  Airways in India,   had operated from Kolkata to Bangkok about sixty years ago.
Since December last year, the flight services of Thai Smile, its subsidiary has started from Kolkata to Bangkok, but the flights are smaller and accommodates a lesser number of passengers.
Talking to The Travel and Tourism Times, Anil Punjabi, Chairman ( East) of Travel Agents Federation of India (TAFI) said that it is a really big bonanza from Thai Airways in this festive season.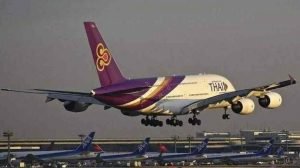 " Thai Airways is a reputed international carrier and will give a big boost to the tourism industry. About 35 percent of tourists were from eastern India to Thailand in 2019.  Thailand is a very popular destination and there has already been a huge demand," Anil Punjabi added.
" It is a proof that business is peaking in this sector and tourism will further boom with introduction of flight operations from  such reputed international flight operators like Thai Airways. It's a big relief for both passengers and travel agents of the state,"said Manav Soni, Chairman ( East) of Travel Agents Association  of India (TAAI).
The Thai Airways flight will provide connectivity to international tourists going to other destinations like Europe.
Spicejet has also started its second daily flight operations to Bangkok from Kolkata.
Recently,  another international flight operator Batik Air ( Formerly Malindo Air) has started flight operations from Kolkata.
Chief Minister Mamata Banerjee, Tourism minister Babul Supriyo, chief secretary, Hare Krishna Diwedi and tourism secretary, Saumitra Mohan all are trying their level best to bring in more international flight operators to Kolkata.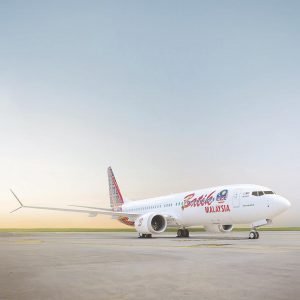 The Travel Agents Federation of India (TAFI) and Travel Agents Association of India (TAAI) are also negotiating with the airlines to bring in more international flights to Kolkata.
However, there is a setback for the travel agents as Go First has again cancelled their flights to Phuket till 14 November 2022 creating difficulty for travel agents and passengers.