BY DEBAJYOTI CHAKRABORTY
KOLKATA, 16 DECEMBER 2022
Come January 2023,  there will be  61 departures of flights of THAI Airways  from India and along with its subsidiary THAI Smile there will be a total  82 numbers of flight departures  from India to Bangkok and Thailand.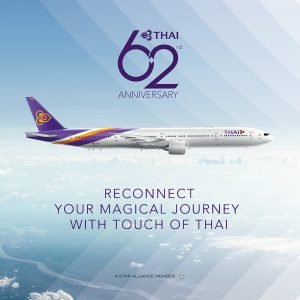 While THAI Airways ( TG) will operate 61 flights from six cities in India, THAI Smile (WE) will operate 21 flights from 3 cities in India.
Mr. Sajid Ahmad Khan, regional head of THAI Airways has said in a meeting of Travel Agents Federation of India (TAFI), Eastern India chapter that out of these 61 departures , 22 flights will be depart from New Delhi,11 from Mumbai and 7 each from Kolkata, Hyderabad, Chennai and Bengaluru from January next year.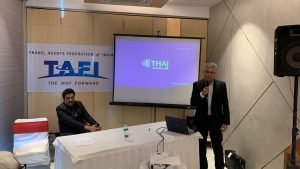 From 1 st January 2023 THAI Airways, a star alliance member group airlines will resume flight operations from Netaji Subhas Chandra Bose International Airport in Kolkata to Suvarnabhumi International Airport in Bangkok.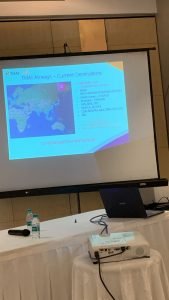 Since the international flights have been stopped due to covid -19 outbreak in 2020, the flights of THAI Airways from Kolkata has not resumed. Though Thai Smile flight services have resumed from Kolkata.
 A power point  THAI  Airways  product presenation was given in the TAFI meeting where travel agents have been shown the details of the aircrafts, seating arrangements, various categories of  offers  for tickets etc.
Talking to The Travel And Tourism Times, Mr. Sajid Ahmed Khan said that wide bodied aircrafts will be used for Kolkata to Bangkok departures. The Suvarnabhumi International airport is the hub of THAI Airways.
"  At present THAI Airways is operating international flights to Japan ( Tokyo, Osaka,Fukuoka,Nagoya,Sapporo,Sendai)  South Korea (Seoul, Busan) , Australia ( sydney and Melbourne) , London, Paris, Francfurt, Munich, Zurich, Copenhegen, Stockholm, Hong Kong, Manila, Taiwan,  Singapore, Kualalumpur, Jakarta, Bali, Jeddah besides India . In the coming year more destinations are likely to be added,"said Mr. Sajid Ahmad Khan.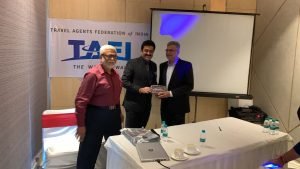 Airbus B787-800 will operate from Kolkata.The other aircrafts in its fleet are Airbus 350-900, B777 -300 ER, B777-300, B787 -900, dreamliner etc.
From April 2023 onwards THAI Airways will operate the international flights, while THAI Smile will operate the domestic flights inside various cities in  Thailand.
" It's the great news for all of us that come 1 st January THAI Airways  will again take off from Kolkata. Incidentally about 62 years ago the first flight of  THAI Airways that took off from India was from Kolkata. It is an exciting feeling  that THAI Airways will now serve the fourth and fifth generation of passengers from Kolkata,"says Mr. Anil Punjabi, Chairman ( East) of Travel Agents Federation of India.
 Before the pandemic, THAI Airways used to operate 21 flights from New Delhi and seven flights each from Kolkata, Mumbai, Chennai, Hyderabad, Bengaluru.
 THAI Airways is the flag carrier airline of Thailand. Formed in 1961 it has its headquarters located at Bangkok.It is also a founding member of the Star Alliance. THAI Smile was launched in 2012.