BY DEBAJYOTI CHAKRABORTY
KOLKATA, 21 DECEMBER
Almost thirty percent hike of the raw materials for cake making badly hits the bakery industry in the state before the upcoming Christmas and New Year season.
Overall prices of cake, pastry, cookies, biscuits and pizza have gone up to Rs.35 in the last few months.
Talking to The Travel and Tourism Times, Mr. Ariful Islam, Chief Executive Officer (CEO) of West Bengal Bakers Association said that there are about 2500 to  3000 bakery units in the state and many of which manufactures only bread and biscuits, but the majority of the bakery industry manufactures cakes.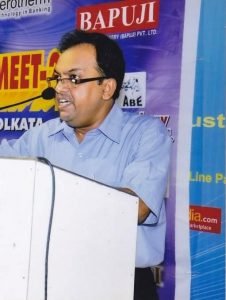 " The X- Mas cakes are specially manufactured and are mostly fruit cakes or plum cakes which are quite different from the round the year cakes available in retail shops. The main ingredients are egg, flour, butter and even paper. Every year during November the price of eggs increases, but this price is much higher, the price of flours have also increased rapidly and even the butter is also not readily available leading to a hike of about thirty percent in per pound of cakes,"he added.
Today the association has met with the minister of state for food processing industries and horticulture, Mr. Subrata Saha and has apprised him of the current situation of the state bakery industry before the  X-Mas and new year season.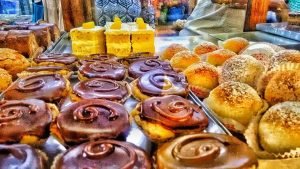 The prices of whipped cream, chocolate, packing materials, cake gel, flour, premix (vanilla), chocolate (premix), egg per pieces have gone up to 11.25 %, 12.7 %, 13.3%, 12.60%, Rs.400 per quintal, 11.50 % and
Rs.1.60 per piece. Even the prices of papers and boards of X-mas cakes have increased.
" This year the market is average from Siliguri to Durgapur, Asansol, Kharagpur and even in the cake manufacturing hubs in Kolkata. In places like Entally and Rippon Street in Kolkata the christians used to make a beeline to make cakes but this year the crowds are missing as the demand has come down due to high manufacturing cost. Today is 21 st and in previous years there used to be lot of hectic activities but this year no such activity in seen even in top brands like Babuji cakes, Prince Bakery, Upper Crust, Modern Food Industries, Square Bakers, Open – Oven in Kolkata and Pitambar, Paramount , Moreish in Durgapur and Asansol,"said  Mr. Ariful Islam.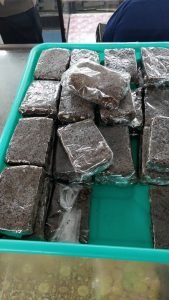 The leading biscuit manufacturers are Saj Food, Anmol Food Products, Home Style Foods private limited in Kolkata and Ruchi biscuit, Annapurna, Jagadamba , Sunny Biscuit etc. X-mas cakes of Flurys, Nahoum, Mio Amore etc in Kolkata and  Glenary's in Darjeeling  are quite famous and popular in West Bengal.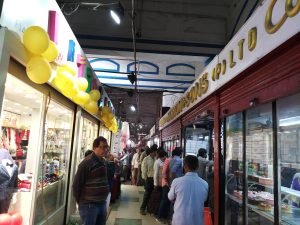 He has further added that many workers from the villages used to work during this peak seasonal business of  X-mas cake manufacturing, but this year most of the bakeries have reduced their productions.
No activities can be seen in places like Ghusuri and other places of Howrah which are known to have experienced and skilled labourers.
"Due to skyrocketing prices of raw materials, the bakery and biscuit industries are badly hit as production costs have gone up resulting in price hikes of products and decrease in demand. The  bakery and biscuit industry  of the state which employs around 1.5 lakhs of people from North Bengal to South Bengal nad has emerged as a major food processing industry has suffered huge setback in this peak winter season,"said Mr. Debashish Das, Eastern India marketing  head of a multinational company who is related to this trade since the past thirty years.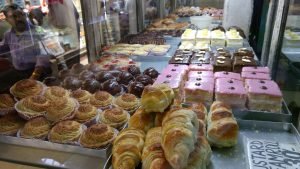 Many small bakery units have closed down over the years, but the fact is that these small bakers have kept the breads rolling during dark days of  the covid -19 pandemic outbreak  lockdown periods.