BY TTT NEWS SERVICE
KOLKATA, 30 JULY 2022
Barely few days after the Jharkhand government unveiled its new tourism policy, it was the turn of the Himanta Biswa Sarma led  Assam government to unveil its  new tourism policy.
The Assam cabinet has approved the Tourism Policy 2022, which is slated to boost further tourism infrastructure in the North Eastern state of Incredible India.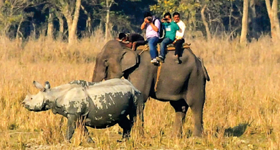 "In a bid to boost tea tourism, the cabinet have  approved a set of guidelines for promotion and development of infrastructure in the tea estates. It has been decided that about 50 tea estates with iconic bungalows  which are nearer to the existing tourism circuits  will be identified for infrastructure development on public private partnership mode,"said tourism minister of Assam , jayanta Malla Baruah.
In the meeting presided over by CM Himanta Biswa Sarma the Assam cabinet approved the policy which seeks to create Special Tourism Zones (STZs) by promoting tea garden tourism, wellness tourism, adventure tourism, along with the existing wildlife tourism  and heritage and religious  circuit tourism.
A financial package of Rs.50 crores to develop the infrastructure of tea tourism has been announced for the financial year 2022-2023.
It will provide local employment as local people will get job engagements directly or indirectly. The state government will also develop homestays in tourism hotspots.
It has also called for more co-ordination between the tourism sector and the transport sector as both depend on each other.
The death anniversary of Assam's first CM Lokopriya Gopinath Bordoloi on August 5  will be observed as Lok Kalyan Divas. The airport is also named after the first chief minister of Assam. Assam, also known as the "Tea Garden of India', is one of the seven sister  states in northeastern India known for its wildlife, archeological sites and tea plantations. In the west is  Guwahati, Assam's largest city, features silk bazaars and the hilltop Kamakhya Temple. Umananda Temple sits on Peacock Island in the Brahmaputra river. The state capital, Dispur, is a suburb of Guwahati. The ancient pilgrimage site of Hajo and Madan Kamdev, the ruins of a temple complex, lie nearby.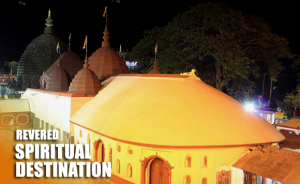 The one horned asian rhinoceros ( rhinoceros unicornis) in Kaziranga National Park and Brahmaputra River is a famous tourist attraction of Assam.
There are many tourist lodges under Assam Tourism Development Corporation.
Assam produces more than fifty percent  of the tea produced in India and about 1/6th of the tea produced in the world. Tea industry has contributed substantially to the economy of Assam. About 17 percent of the workers of Assam are engaged in the tea industry..