BY  DEBAJYOTI CHAKRABORTY
KOLKATA, 30 JULY 2022
All travellers entering Malaysia from  1 August 2022 will no longer need to fill in the traveller's card in the MySejahtera mobile application which has been aimed to further simplify the entry procedures, announced  minister of  Health (MoH) of Malaysia,  Khairy Jamaluddin today.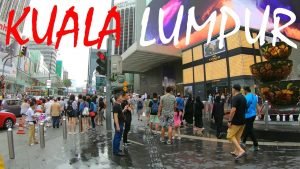 The decision was made after considering Malaysia's current health system, which is at a good and controlled level, the health minister justified.
The MySejahtera app was introduced in response to the outbreak of the COVID-19 pandemic. It was designed to facilitate contact tracing efforts and also served as a vaccine passport.
Talking to The Travel and Tourism Times, Anil Punjabi, Chairman (East) of Travel Agents Federation of India  (TAFI) said that with this withdrawal of form fillip, the visit will now be even more easier for the tourists from India.
" Already we are witnessing a sign of growth in Malaysia Tourism from India and more and more people will travel with further ease in rules. TAFI has already picked Malaysia for its upcoming Convention – 2022, 'Build back Better', in Kuching from September 20 to 23 and more than 800 members are expected to participate in the meet," Anil Punjabi added.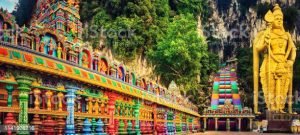 Another big breaking news for the people of Bengal and Eastern India is that from  4 th September , Malindo Air, a Malaysian premium airline with headquarters in Petaling Jaya, Selangor, Malaysia has planned  to commence direct flight services between Kolkata and Kulalumpur  which will further boost tourism, added Anil Punjabi.
Till tomorrow, travellers entering Malaysia need to download, activate and register the MySehjatera application on their mobile phones.
The travelers  are required to complete the traveller's card before starting their journey, by declaring information such as their passport number, citizenship, the purpose of travel, place of departure, departure date and arrival time.
Travelers are also asked to verify the type and names  of COVID-19 vaccines and the number of vaccination doses they have taken on the pre-departure form.
However, the health minister added that the authorities will step up the monitoring of travellers' health symptoms at all international entry points in Malaysia.
On arrival, if a traveller is detected to have a fever through the thermal scanner or found to be unwell, they will be referred for re-examination by the health department, the  health minister informed.
Khairy Jamaluddun further said that if a traveller is suspected to have an infectious disease such as COVID-19, monkeypox or MERS-CoV, they will be taken to a nearby health facility for further examination and treatment.
All travellers who have just arrived from overseas should self-monitor their health, comply with the standard operating procedures and are advised to go to a health facility if they are unwell, said health minister Khairy.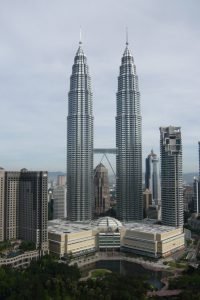 Earlier  on July 1, Khairy had  announced that Malaysian citizens returning to Malaysia would no longer have to fill up the Traveller's Card in MySejahtera from July 4 this year .
From  a record footfall of  26.10 million visitors to Malaysia  in 2019, the footfall of  visitors dropped to 4.3 million in 2020 and further dropped to 0.13 million in 2021 due to global covid -19 pandemic outbreak.