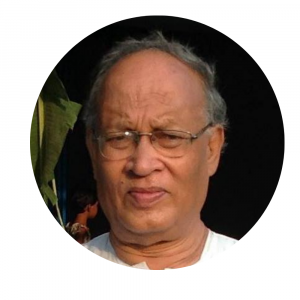 ROBIN GHOSH
( FORMER CHIEF ECONOMIST, BENGAL CHAMBER OF COMMERCE AND INDUSTRIES)
KOLKATA, 14 JULY 2022
What is the " Why of your business "?
The most critical question you will have to answer when you decide to start a business is why you want to become an entrepreneur?
The " Why " of your business is important. Because it is the trojan horse that will drive your business, help you to accept turbulence and
turmoil and keep your spirit to succeed.
Be that as it may, you must understand if you are planning to start a business and make a career out of it you need to do a bit of mind
engineering. Why should you sacrifice a standard career and jump into starting a business? What is your inner call ? Is it a burning desire to be
independent? Is it a desire to solve a problem and feel venerated or is it a mission to solve a societal crisis?
You have to redesign your mental model to realise that business takes time to flourish and demands many sacrifices on personal front,
financial front and emotional front. Business being a long term game, only strong mind power, willpower and passion to succeed will enable you to become a total entrepreneur. To be a "Total Entrepreneur " is like a spiritual journey. It is a converging exercise. A theorem which resolves personal goals and at the same time welfare goals of the society.
One last epitaph: planning to start a business, write your own obituary like here is a man who was driven by overwhelming passion to put computers in every home so that new ideas could spread faster and speedier and help in solving many crises of human race and the world we live in.