BY DEBAJYOTI CHAKRABORTY
KOLKATA, 1 SEPTEMBER 2022
About 30,000 Indian guests have checked in Sharjah Hotels in the second quarter of this fiscal which is a  jump of over 19 percent over the previous year and India tops Sharjah's  international tourism and travel market with a 12 percent market share.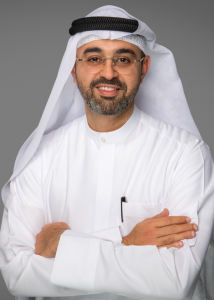 To further boost its tourism, the Sharjah Commerce and Tourism Development Authority ( SCTDA) has organised four city India Road shows in  the Indian cities of Mumbai, New Delhi, Chennai and Hyderabad.
A delegation team comprising officials of Sharjah Investment and Development Authority (Shurooq), Emirates Airlines, Air Arabia, and Sharjah Airport Travel Agency (SATA), along with representatives from Golden Sands Hotel Sharjah, Sharjah National Hotels, and World Travel Headquarters (Cosmo Travel) have participated in the four city roadshow.

The B2B event began with a roadshow in Mumbai, followed by New Delhi, then Hyderabad and ended at Chennai.
A slew of new projects have come up in the travel, tourism and hospitality sector. The chief  attractions being the Sharjah Safari- the world's biggest Safari Park outside Africa.
Malls, new hotels, high end beach fonts, and gastronomy are some of the biggest attractions of Sharjah. It is also looking at MICE opportunities.
Mr. Khalid Jasim Al Midfa, Chairman of SCTDA said, "Historically, India has been a key source market for Sharjah. This is why we are seeking to increase the potential for receiving more Indian visitors. Business travel has always been a key sub-sector for us, and  with the announcement of the UAE-India CEPA free trade agreement earlier in February, we have seen a marked increase in business travelers arriving in Sharjah. As far as tourists are concerned, India-Sharjah air traffic has already gone back to pre-Covid-19 levels".

The time to travel to Sharjah from Indian cities is between 3 to 5 hours and the authority is banking on factors like easy accessibility and connectivity (1080 flights per week across India) , tourist friendly destinations for short weekend trips  and long leisure trips. Things to do in Sharjah are limitless.
Whether you wander and wander at the Sharjah Light Festival, find your next great read at the Sharjah Book Fair or surf the dunes on a desert safari, the UAE's third largest emirate has something for everyone. Come explore all the Sharjah tourist places and things to see in Sharjah.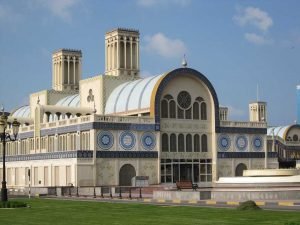 Sharjah International Airport is also going expansion and by 2024 it can handle upto 25 million passengers.
Sharjah became very much familiar and popular to Indians since Indian became champions in the four nations RothMans Cup in 1985 defeating Australia in the final. Later it has become a major international cricketing hub in the gulf.