BY TTT NEWS SERVICE
KOLKATA, 1 AUGUST 2022
A strong delegation team comprising 46 people from Singapore took part in the first roadshow after the pandemic at Kolkata organized by the Singapore Tourism Board.
G.B.Srithar, Regional Director, India, Middle east, South Asia, and Africa, Raymond Lim, Area Director of Singapore Tourism Board, Sy Yen Chen, General manager, India of Singapore Airlines etc were present in the B2B meet today at Taj Bengal Hotel.
Talking to The Travel and Tourism Times, Anil Punjabi, Chairman ( East) of Travel Agents Federation of India (TAFI) said that there has been an elaborate meeting with Singapore Airlines and issues like reducing the air fares have been discussed.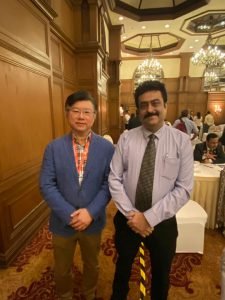 " Singapore has emerged as a favourite family destination for Indian tourists and is a saleable sector for the travel agents. Despite being a busy Monday morning about 200 travel agents took part in the road show," Anil Punjabi added.
All round the year is tourism season now for tourists of Singapore. Travellers can get cheap multiple  VISA upto two years and even free transit VISA for 96 hours. These offers really attract the travellers, he added.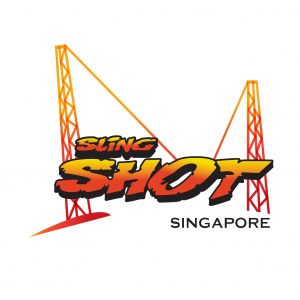 Anil Punjabi further said that Changi Airports participation was wonderful and Sentosa Island. Changi is one of the best airports in the world. India is the top customer for cruise selling in Singapore tours.
There was a wonderful presentation today for promoting Singapore by all the stakeholders who have participated today. The event ended with lunch and a lucky draw.
This is the first of the five  B2B events to be organised by the Singapore Tourism Board (STB) showcasing their products and showing how well it is prepared to welcome the tourists post pandemic.
STB will continue to develop the tourism sector with new offerings and refreshed concepts to strengthen Singapore's appeal as an attractive destination. This includes growing their  capabilities in the emerging areas of wellness and sustainability.
For example, STB held the inaugural Wellness Festival Singapore in June, with a 10-day line-up of over 100 activities and experiences to promote holistic well-being. In October, Singapore will be the first Southeast Asian country to host the Tour de France Singapore Criterium, a premier sporting event that aligns with Singapore's sustainability goals, as well as our ambition to be an urban wellness haven. Sail Grand Prix (SailGP), the first climate positive sports and entertainment property, will also make its Asian debut in Singapore in 2023.
" The STB is targeting these segments, it includes  the children age below 12 years and young Indian audiences with various offers, cruise segments tourism, India is the best market and about 1.5 lakhs people visited  for cruising, the fourth sector is meetings and incentives, fifth segments is a fascinating destination for weddings with wellness and shopping. Singapore is fast emerging as a leading urban wellness centre," said G.B.Srithar.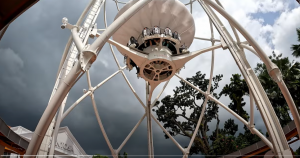 The three new attractions are : Singapore has an  Ice Cream Museum now, it has become the first city outside the USA to have such a Museum.
Asia's tallest Slingshot,  which is a new thrill ride concept, has been opened in the Clear Quay Area.
Thirdly, Sky Helix Sentosa, is Singapore's first open air panoramic attraction, offering visitors scenic views of Sentosa island and  the waterfront area.
Sentossa has always  been a favourite destination for Indian travelers.
Indians are the second highest number of visitors to Singapore this year after Indonesia. Malaysia is ranked third.