BY TTT NEWS SERVICE
KOLKATA, 31 JULY 2022
Singapore Tourism Board and its partners are organising Deepening Connections, Achieving Together, a road show at Kolkata tomorrow.
The event will be held at Crystal Hall, the Taj Bengal Hotel in Kolkata 10.30 AM tomorrow. The registration of partners and friendswill start at 10 AM.
There will be a presentation of the Singapore Tourism Board. The Open Networking Session will start from 11 AM, when product presentations will be given by Singapore stakeholders.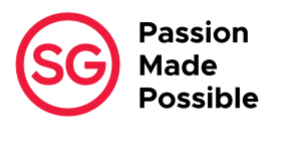 It will be followed by a networking lunch and raffle. The Road Show event which is the first of its kind post pandemic at the City of Joy has already  created a tremendous interest amongst all the stakeholders.
Talking to The Travel and Tourism Times, Anil Punjabi, chairman ( East) of Travel Agents Federation of India (TAFI) said that Singapore has already emerged as a good family destination and the travel agents are very happy to sell tour and travel packages.
" Singapore Airlines connects us with the far east. We are looking at the event tomorrow and will be excited to know what new products they are going to launch," Anil Punjabi added.
He further said that the fact that tourists can get visas upto two years is a big relief and that attracts all the stakeholders.
India has already become the second highest country to visit Singapore in the first six months of this year with about 2,19,000 Indians visiting Singapore out of total 1.5 million people globally after its borders were opened.
Indonesia is first with 2,82,000 visitors and Malaysia third with 1,39,000. These are all air  travellers figures, however.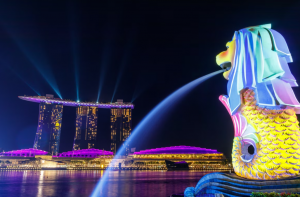 Singapore Airlines is also planning to increase its flight operations further  in Chennai, Kochi and Bengaluru.
India has about 28 million passport holders, who are the possible visitors. This year Singapore hopes to get about 6 million tourists.
Klook and Singapore Tourism Board  have recently launched Regional Partnership to drive travel recovery in South east Asia.Klook and Singapore Tourism Board Launch Regional Partnership to Drive Travel Recovery in Southeast Asia.
Klook and Singapore Tourism Board aim to capture the revenge travel trend with curated promotions and exclusive deals The first-ever integrated marketing partnership, focusing on Singapore as a destination, will target travellers from key Southeast Asian markets including Indonesia, Malaysia, Philippines, Thailand and Vietnam.
Some of the attractions are – Big Bus and Duck, Gardens by The Bay, Madame Tussauds, Mandai Wildlife Group, Mount Faber Leisure ( Singapore Cable Car), Scentopia, Science Centre Singapore, Singapore Discovery Centre.
List of participants included Ace Tours and Travel, Asian Classic Travels, Bnb Holidays, Gemini Travel & Tours, Global Events Management and Travel, Six Stars Tours and Services, Star Travellers SG, Tg Tours, The Golden Gate Travel, The Traveller DMC, Tour east Singapore, TravelBullz, Travel DMC Group, United Travel and Tours, Vacanza Global Travels, Your Vacation.
Hotels included – Bintan Resorts, Changi Airports Group, City Tours, Far East Hospitality, Global Tix, InterContinental Singapore, Marina Bay Sands, Millennium Hotels and Resorts, Park Hotel Group, Resorts World Sentosa, Singapore, Sentosa Development Corporation, Singapore Airlines, Shangri- La Group, Singapore, TIRUN Travel Marketing, Village Hotel Sentosa.