BY DEBAJYOTI CHAKRABORTY
KOLKATA, 28 DECEMBER 2022
All the seven remaining overseas tourism offices of the Indian government will be shut down before  31 March next year.
The union ministry of tourism has decided to wind up  its  remaining operationsl overseas tourism offices in New York (USA) , London (UK), Dubai (UAE), Tokyo ( japan), Beijing ( China), Singapore (Singapore) , Frankfurt ( Germany).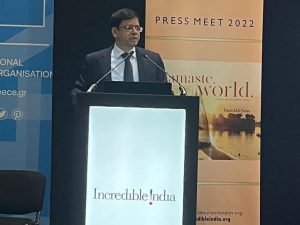 Except in London office, assistant director level officers are posted on all the other overseas ITOs. In London office a tourism officer has been posted.
" The undersigned is directed to intimate that as per the approval of the competent authority , Ministry of Tourism has decided to wind up all the Overseas  Indian Tourism Offices before 31 March 2023," an office memorandum issued by under secretary, Mr. Rajesh Kumar.
 "Accordingly all the officers posted in these ITOs ( Indian Tourism offices) overseas are requested to take necessary actions in pursuinace of  this decesion and submit an action taken report,"it further stated.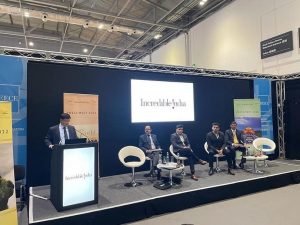 The tourism office in New York was set up  way back in 1952. The decesion to wind up all the overseas ITOs has been taken by the Prime Minister's Office (PMO).
The government feels that the offices incurr huge expenses and the digital platforms and Indian embassies can become good alternatives, sources said.
" This decesion of the tourism ministry will severely affect India's inbound tourism and we request the central government to rethink its decesion or find an alternative arrangement," said Mr. Subhash Goyal,  President of Confederation of Tourism Professionals of India.
 However,  Mr. Debjit Dutta, Chairman ( West Bengal) of Indian Association of Travel Operators (IATO) says, " the overseas offices could have played a significant role towards focussed marketing aprrocahes considering the present scenario. However, the National Tourist Board being introduced by the ministry of tourism is an excellent initiative. This will play a key role in attracting foreign tourists and boost inbound tourism in the coming days."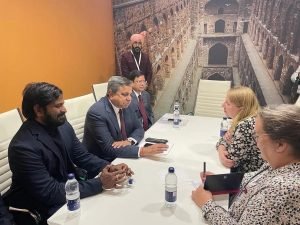 Already the Indian  overseas Tourist Offices (ITOs) in Toronto, Paris, Amsterdam, Milan, Sydney, Johanessburg have been winded up.
 According to the union tourism ministry, the number of foreign tourists  arrivals in in  India during 2021 was 1.52 million. India received maximum foreign tourists from the countries like the  United States of America (USA)  followed up  by Bangladesh, the United Kingdom (UK) , Canada, and Nepal.
 The inbound tourism sector is further peaking up in the country after a hiatus of over two years, since the outbreak of the covid -19 pandemic outbreak.
" Infact India has been a benchmark globally  in opening up the tourism sector so fast, even when the other countries have been following the strict protocols and waiting which has been a major reason for the travel and tourism sector to get  back on the track to recovery of their business so quickly ,"said Mr. Manav Soni, Chairman ( East) of Travel Agents Association of India.