BY TTT NEWS SERVICE
KOLKATA, 25 OCTOBER 2022
Thailand has been conferred with the "Reader's Choice Best Wellness Destination Asia 2022 award at the prestigious Global Spa Awards held at The St. Regis Mumbai. Global Spa is a wellness magazine and digital platform that updates on global trends, latest wellness offerings, rejuvenating hideaways and destinations.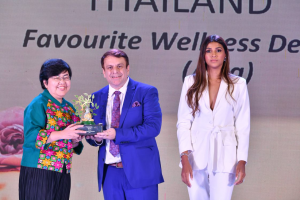 On this occasion Ms. Sukanya Srikanjanakul, Executive Director TAT, ASEAN, South Asia and South Pacific Region said, "I am delighted to accept this reputed award. Some of the finest spas in the world are to be found in Thailand. With exotic settings, together with a two thousand year old tradition of massage, meditation and herbal medicine, Thailand is a natural place to escape the pressures of everyday life and rejuvenate the mind and body."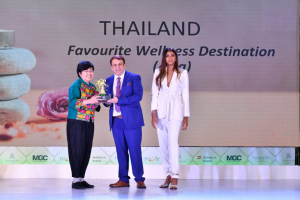 Mr. Vachirachai Sirisumpan, Director Tourism Authority of Thailand, New Delhi Office added "With modern luxury, stylish elegance and the very latest treatments to the wisdom of the past, you have the ideal retreat into a world that soothes, relaxes, calms and revitalizes so completely and so perfectly."
Known as the spa capital of Asia, Thailand is home to some of the most therapeutic and luxurious retreats in the world. unique way in which the country is  able to deliver a relaxing atmosphere, warm hospitality, service, and therapists with the soft touch and welcoming personalities necessary for a rejuvenating, health-renewing wellness-spa experience. This is why so many people are choosing Thailand for wellness-spa.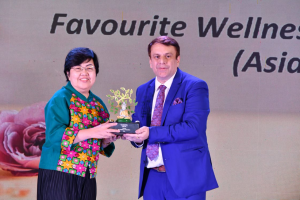 For tailor-made pampering services in Thailand, visitors are spoilt for choice in terms of the range of health and wellness hotels resorts and spas. Providing an indulgent, luxurious experience at competitive
rates. Wellness tourists can make use of these facilities for as little as a few hours – or plan an extended stay for days or even weeks at a time. This is all due to convenient on-site accommodations and amenities. Health and wellness hotels and  resorts offer all-inclusive programs, focusing on enhancing patients' overall health with activities like fitness class, meditation, yoga, massage, healthy diet plans, beauty treatments, acupuncture and more. Day spa facilities in places like Bangkok, Chiang Mai, Phuket and Koh Samui offer a vast range of rejuvenating spa treatments, many of which incorporate elements of both traditional massage with modern healing techniques from the West. Wellness tourists visiting Thailand can experience for themselves just how convenient and affordable Thailand is.