BY TTT NEWS NETWORK
GUWAHATI, 24 JANUARY
The Chief Minister of Assam, Himanta Biswa Sarma has officially confirmed that the central government will nominate Ahom Kingdom's Charaideo Moidams burial sites  to get a tag in the World Heritage Site list of Unesco.
" We are immensely grateful to Hon PM Shri
@narendramodi ji for selecting our dossier 'Moidams – the Mound Burial System of Ahom Dynasty in Charaideo' as nominations for  @UNESCO World Heritage Site status this year. A great honour for Assam," the ASSAM CM tweeted.
 He further tweeted, "If selected, 90 royal burials at Charaideo will be the only cultural heritage site in the North East to get the coveted status. Assam making it to the nomination among 52 sites in India really reflects our Adarniya PM's love & respect for the rich cultural heritage of Assam & NE."
" We have learnt that on the month of September this year UNESCO will send an expert team to Assam for its study and observation," Mr. Himanta Biswa Sarma added.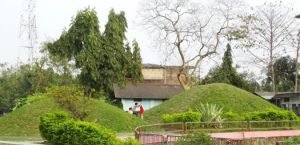 The burial grounds in Charaideo  were established by Chaolung Siu Ka Pha in the year 1228.  According to history,  Charaideo served as the capital of Ahom Kingdom and there are around 31 maidams which belong to the kings and 160  maidams belong to the queens.
The Ahom dynasty ruled for over 600 years in Assam and the 30 maidams are at present  preserved  and protected by the Archaeological Survey of India (ASI).
 Located about 30 kilometres away from the Shivasagar City, the Chaideo maidams are popularly known as the 'Pyramids of Assam'.
Architecture –
The vaults are decorated with floral carvings and with domed chambers. Earthen mounds are heaped upon them making them look like hillocks. On top of each hillock, small pavilions made of brick and stones are set up for visitors to take stroll freely. The octagonal dwarf wall encloses the whole maidam.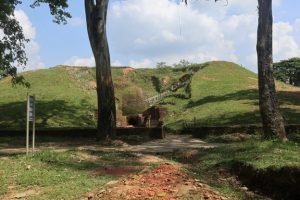 At present there are forty UESCO World Heritage sites in India.