BY TTT NEWS NETWORK
NEW DELHI, 18 FEBRUARY 2023:
AstraZeneca India, a leading science-led biopharmaceutical company announced additional indication approval from Central Drugs Standard Control Organization (CDSCO) for Durvalumab to treat biliary tract cancer (BTC) in India.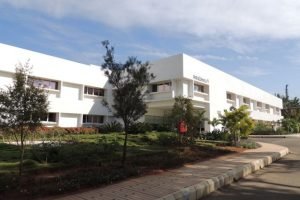 BTC is a group of rare and aggressive gastrointestinal (GI) cancers that form in the cells of the bile ducts (cholangiocarcinoma), gallbladder or ampulla of Vater (where the bile duct and pancreatic duct connect to the small intestine). Apart from ampullary cancer, early-stage BTC often presents without clear symptoms and most new cases of BTC are therefore diagnosed at an advanced stage, when treatment options are limited, and the prognosis is poor.
More than 30,000 new cases of BTCs are seen in India every year with 90% of them diagnosed in the advanced stage. In fact, statistics show a high incidence of gall bladder cancer in the northern part of India. "For the last decade, chemotherapy was the only choice of treatment and the survival rates were found to be dismal. This milestone approval now becomes the only immunotherapy-based combination treatment option in the country that offers significantly improved survival rates. Going ahead, we will continue our research to extend the benefits of advanced treatment options for patients suffering from different types of GI cancers", said Dr. Anil Kukreja, Vice-President, Medical Affairs and Regulatory, AstraZeneca India.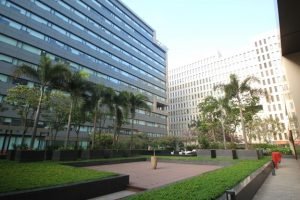 "The approval underpins our commitment to transform patient outcomes by harnessing the power of science while addressing high unmet need. Being patient centric, we are committed to help people with chronic diseases live better and healthier lives", said Dr. Sanjeev Panchal, MD and Country President, AstraZeneca India.
The approval for AstraZeneca molecule is based on the findings of TOPAZ-1, a Phase-3 Global clinical trial with patients recruited from India as well, that evaluated Immunotherapy plus Chemotherapy as first line treatment for advanced BTCs. Herein, Durvalumab plus chemotherapy (gemcitabine plus cisplatin) showed enhanced clinical efficacy, demonstrating a 24% reduction in the risk of death versus chemotherapy alone (based on a hazard ratio [HR] of 0.76; 95% confidence interval [CI], 0.64–0.91). Herein, it is important to note that the median overall survival was 12.9 months for the combination versus 11.3 months with chemotherapy alone. The findings of the study clearly indicate that twice as many patients were estimated to be alive at two years with the combination therapy (23.6% versus 11.5%).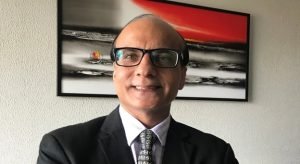 Durvalumab is already approved for use in Stage-III locally advanced, unresectable Non-Small Cell Lung Cancer (NSCLC) post chemoradiotherapy as maintenance treatment and as first line treatment in combination with chemotherapy in Extensive-Stage Small Cell Lung Cancer (ES-SCLC). In July 2022, Durvalumab plus chemotherapy was added to the National Comprehensive Cancer Network's (NCCN) Clinical Practice Guidelines in Oncology (NCCN Guidelines®) as a Category 1 preferred regimen as 1st-line therapy for locally advanced or metastatic BTC based on the data from TOPAZ-1.
The current approval for the molecule is for its use in combination with chemotherapy in locally advanced or metastatic BTC applicable for 120 mg/2.4 ml and 500 mg/10 ml solution for infusion with the specified additional/expanded indication, subject to the receipt of related statutory approvals.
About AstraZeneca Pharma India Ltd:
AstraZeneca is a global, science-led biopharmaceutical company that focuses on the discovery, development and commercialisation of prescription medicines, primarily for the treatment of diseases in four therapy areas – Oncology, Cardiovascular, Renal & Metabolism and Respiratory. AstraZeneca operates in over 100 countries and its innovative medicines are used by millions of patients worldwide. AstraZeneca Pharma India Limited (AZPIL) was established in 1979 and is marking its 40th year of long-standing commitment to patients in India. It is headquartered at Bengaluru, Karnataka. AstraZeneca India has a workforce of over 1,400 employees across the country committed to deliver great medicines to patients through innovative science and global excellence in development and commercialization.