BY TTT NEWS SERVICE
KOLKATA, 11 AUGUST 2022
India's leading airline, Indigo, turned 16 years old this month. To celebrate its glorious years, the officials of the  low cost carrier visited the offices of various travel agents and Travel Agents Federation of India (TAFI) today and gave cakes and sweets .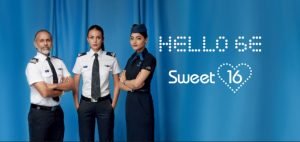 Indigo has acknowledged the participation of the travel agents and the customers for their success and today on the occasion of raksha bandhan visited the offices of the travel agents with cakes.
Talking to The Travel and Tourism Times, Anil Punjabi, Chairman ( East) of Travel Agents Federation of India (TAFI) and Director of Ar-Es Travels, Park Street In Kolkata has informed that Indigo is an agent friendly airline.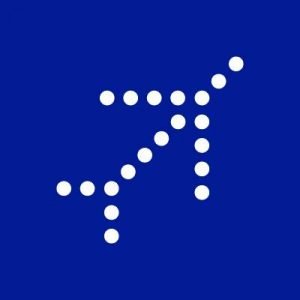 " Not only 16 years of eventful partnership we will also celebrate the glorious  60 th anniversary also in the years to come," said Anil Punjabi.
He further added that Eastern India has been a hub for Indigo and sufficient numbers of domestic and international flights operate. Every month new flights are introduced.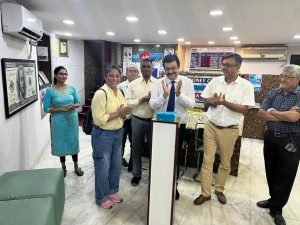 " At present there are 102 flights from Kolkata. Including international flights to Singapore, Vietnam, Dhaka and Bangkok from Netaji Subhas Chandra Bose International Airport, Kolkata . Hope in the coming days Indigo will expand to new international routes," said Anil Punjabi.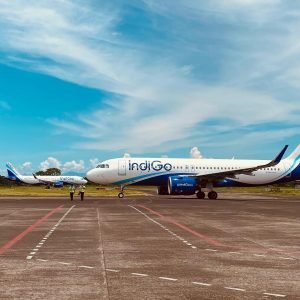 Sanjay Kumar, chief strategy and revenue officer of IndiGo has already stated , "It is a momentous occasion for us as we celebrate 16 fulfilling years of affordable, hassle-free and on-time flying. We have announced our anniversary sale to make the occasion sweeter for our customers."
IndiGo started its flight operations on August 4, 2006 with a flight service starting from New Delhi to Imphal via Guwahati and is now celebrating its 16 years with discount offers.
Indigo has launched a "Sweet 16" anniversary sale for all its consumers in  domestic travel routes recently.
The headquarter of Indigo is at Gurugram.
IndiGo has  introduced a new revolutionary Three Point Disembarkation process which will enable its customers to exit the aircraft faster than ever before. The new Three Point Disembarkation process will be carried out from two forward and one rear exit ramp, making IndiGo the first airline in the world to use this process. This novel Three Point Disembarkation process will help IndiGo set new standards in customer experience on its 16th anniversary.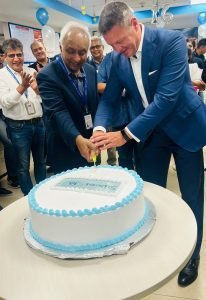 IndiGo has conducted trials and have received encouraging feedback from customers. The cabin crew shall make the necessary announcements to inform customers at the time of deboarding. This new disembarkation procedure will be implemented on IndiGo's A320 and A321 fleet for flights arriving at remote stands at Delhi, Mumbai, and Bengaluru airports to begin with, and will be progressively deployed across the network.
About IndiGo:
IndiGo is amongst the fastest-growing low-cost carriers in the world. IndiGo has a simple philosophy: offer fares that are low, flights that are on time, offer a courteous, hygienic, and hassle-free travel experience. With its fleet of 280+ aircraft, the airline operates over 1600 daily flights connecting 74 domestic destinations and 25 international destinations.
Celebrating #RakshaBandhan the 6E way. #Rakhi #rakshabandhanspecial pic.twitter.com/9foGSVpsaJ

— IndiGo (@IndiGo6E) August 11, 2022