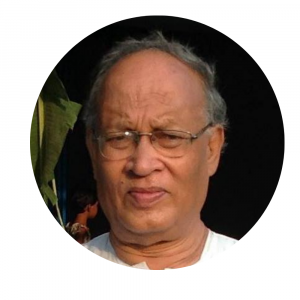 BY ROBIN GHOSH
( FORMER CHIEF ECONOMIST, BENGAL CHAMBER OF COMMERCE AND INDUSTRY)
KOLKATA, 6 JULY 2022
Now that the travel and tourism industry is on the edge of a turn around, it is time for some design thinking.
Though digital platforms have emerged for many industries from mining to solar,nothing significant has happened for the Travel and Tourism industry.
One of the crucial and significant drivers for the travel and tourism industry are small and micro travel agencies  and tour operators spread across metro and various towns in India.
For the Travel and Tourism industry, digital transformation is over due.An open network for digital commerce is the need of the hour.
Some travel and tourism units in their own capacity have erected digital wireframes, no open network for digital commerce has been visualized and designed.
Our biggest  focus should be to give micro Travel and tourism units access to large market.
The Travel  and Tourism Industry must democratize ecommerce by bringing small travel agents and tour operators and unorganised retailers online.
Simply said,the challenge is to create a Tourism  Network for Digital  Commerce(TNDC).This has  to be an open network , not proprietary, an open source foundation.
WHAT WILL BE THE DNA OF TOURISM NETWORK AND DIGITAL COMMERCE (TNDC)?
First of all ,it should not be a platform, it should  be a network of many platforms coming together.
TNDC is a democratization of Tourism  business. It is a buyer platform. It is a seller  platform.
The purpose of TNDC is to create a common market .A Tourism common market for all – tiny,small and big.If you are a buyer,you have a wide choice,if you are a seller you still have a wide choice.
It  should offer something like a common infra where every stakeholder of the Tourism industry can join and create value and share the result.
Once the concept is well accepted, design thinking has to flow and create the IT backbone, protocall, and rules of the game.