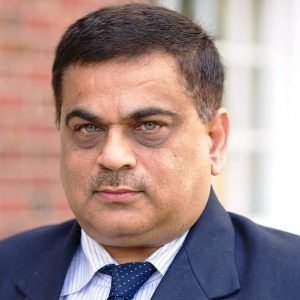 BY DR. RAVINDER PALL SAINI
IFS (RETIRED)
MEMBER ( BOARD OF MANAGEMENT)
FOREST RESEARCH UNIVERSITY ,
DEHRADUN
DEHRADUN, 15 NOVEMBER 2022
One of the best places to go for eco – tourism in Dehradun, Robbers Cave (locally known as Guchhupani). It is a natural cave river formation. The place got its name from the fact that the cave was the hideout of robbers during British rule. Here one can see water formation flowing through the caves.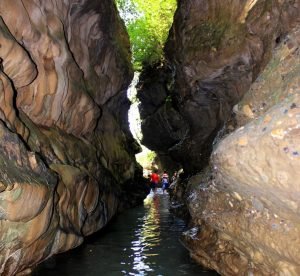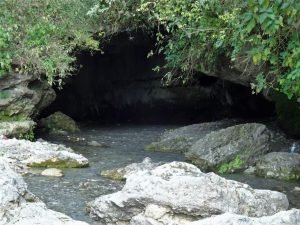 A fort-like structure and a waterfall divide the Robber's Cave in two parts. Also, Robber's Cave is famous for a strange natural phenomenon as per which, a stream of water appears then disappears underground, and potentially appears again after a few yards. Calm, peaceful and an ideal spot for picnics; Robbers Cave is a popular tourist attraction of Uttarakhand particularly in the summer season. One can visit the spot with family and friends together for a time in the great outdoors. There's always something new to learn and thrilling to do. During winters lots of birds are also seen here. The best time is just before monsoons and in winters to visit this spot.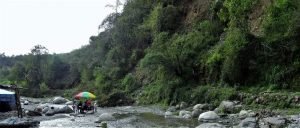 Location:
The place is a popular tourist spot now and which is now being maintained by local bodies of Dehradun Cantonment. It is about 7 kilometers from Dehradun's popular Clock Tower. Local bus services and Cabs are available up to  Narwala Village, in Cantonment from where it is a kilometer's trek away. It can be visited on the way to Mussoorie also just before Malsi Zoo, about 4 kilometers.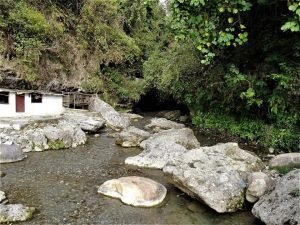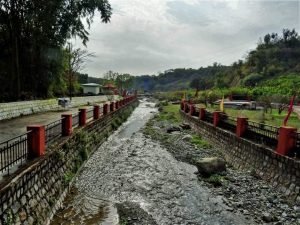 Past History :
Gachhu Pani is located in a vast limestone area in the Dehra plateau in Doon Valley. It is a narrow gorge also known as Nero Gauge Cave, the area is an example of chosen stone construction. The late 1800s Robbers Cave was used by robbers to hide from the British. Due to the natural and local condition of this cave, it was easiest for the robbers to seek safe shelter here. The labyrinths of caves were suitable for robbers to hide here with their booty, which is why it came to be known as 'Robber's Cave'.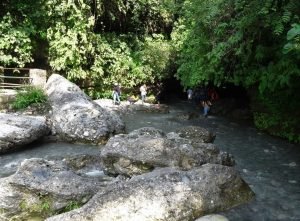 It is believed by the locals that the place was used by the robbers for hiding their lootings. The cave is about 600 meters long, divided into two main parts. The cave has the highest fall of about 10 meters. In the central part there is a fort wall structure which is now broken. It consists of an extremely narrow gorge formed in a conglomerate limestone area on Doon Valley's Dehra plateau. It is a natural cave formation where rivers flow inside the cave. The place is a popular tourist spot and is now being maintained by local bodies under Dehradun Cantonment.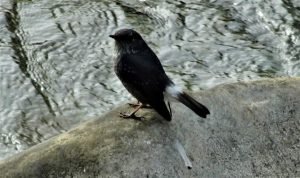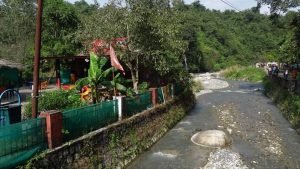 How to Reach :
One can reach Robbers Cave by bus till Vijaypur  and then an easy trek for 1 kilometre. Nearest Railway Station in DehraDun Railway Station and nearest airport is Jolly Grant Airport. It is situated near Mussoorie Road and Malsi Deer Park.