BY TTT NEWS SERVICE
NEW DELHI, 7 AUGUST 2022
The Director General (DG) of Archeological Survey of India (ASI)  has announced that visits to all the heritage monuments and museums  will be free from 5 August to 15 August and no tickets will be issued to commemorate the Azadi Ka Amrit Mahotsav.
Dr. D.N.Pathak,  Director ( Monument II) of ASI  at Dharowar Bhawan, New Delhi  has issued an order  on 3 August , " In exercise of the powers conferred under Rule 6 of the Ancients Monuments and Archeological sites and Remains Rules, 1959, the Director General, Archeological Survey of India hereby directed that no fee shall be charged at all the ticketed centrally protected monuments/ Archaeological Sites and Remains specified in the Second Schedule of the Ancient Monuments  and Archaeological Sites  and Remains Rules, 1959 as well  as the Archaeological Site Museums from 5 August 2022 to 15 August 2022 on the occasion of " Azadi Ka Amrit Mahotsav' as part of the commemoration of 75 th years of India's independence."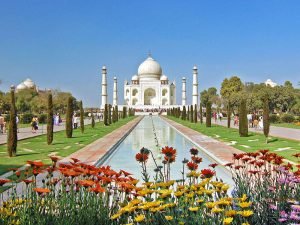 At present there are about 3693 monuments and museums spread all over the country  which are protected and maintained by the Archeological Survey of India. Out of these there are 116 monuments and 32 museums where tickets have been issued for entry.
" It is a great move by the union ministry of culture and Archaeological Survey of India to withdraw the costly entry passes from 5 August to 15 August  of the world famous monuments and museum sites in the country as part of the Azadi Ki Amrit Mahotsav celebrations and it will further boost the local tourism as both national and international tourists are expected to visit in large numbers," said Anil Punjabi, Chairman ( East) of Travel Agents Federation of India (TAFI).
Manav Soni, Chairman ( East) of Travel Agents Association of India (TAAI) also welcomed this initiative of the Government of India  and said that  it is a right step  forward towards reviving tourism post pandemic in India.
Some the world famous monuments maintained by ASI include –  the Taj Mahal, Humayun's Tomb, Safdarjung Tomb, Tughlaqabad Fort, Old Fort (Purana Qila), Red Fort, Jantar Mantar, Konark Sun Temple, Golconda Fort, Ajanta and Ellora Caves, Charminar, Shaniwar Wada, are some of the many monuments that are also very popular tourist attractions.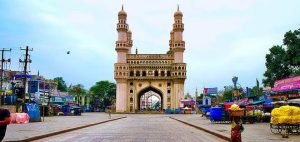 The 370 year old  Taj Mahal in Agra, still remains the highest tourist attraction in the country and has been the highest revenue generating monument in the country with an earning of Rs.132 crores from 2019 to 2022 from entry ticket sales.
The estimated total footfall in a year in Agra's Taj Mahal is about one million.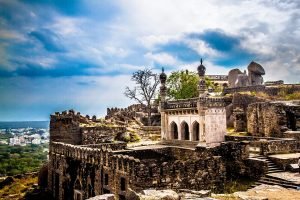 "As part of 'Azadi ka Amrit Mahotsav' and 75th I-Day celebrations, @ASIGoI has made entry free for visitors/ tourists to all its protected monuments/sites across the country, from 5th-15th August, 2022," Union  minister of Culture  G Kishan Reddy  tweeted.
"Azadi ka Amrit Mahotsav is well placed to set-off India into the Amrit Kaal, on the road to India@2047. This campaign has focused on the overarching role of culture and heritage in enabling a nation to remember the past, celebrate the present and aspire for a better future," said the  Union Ministry of Culture.