BY DEBASHREE CHAKRABORTY
BENGALURU, 15 OCTOBER 2022
A Bengaluru based start up company has created revolution in the Indian ready made food outlets industry by setting up the country's first two round the clock open Idli ATMs at the state capital.
The social media is abuzz with the video clip after it was posted and went viral. So far people have the experience of getting chilled water bottles and soft drinks by paying through machines, but the IDLI ATM is unique.
The video posted in a social networking site  shows that the customer is paying the money and getting the hot idli, sambar and chutney. The food is packed and warm, but plastics are not used thus making the packaging more environment friendly.
Within 12 minutes 72 idli plates can be served along with chutneys and sambar dal.
The credit goes to start-up company, Freshot Robotics, founded by two Bengaluru based entrepreneurs – Sharan Hiremath and Suresh Chandrasekharan.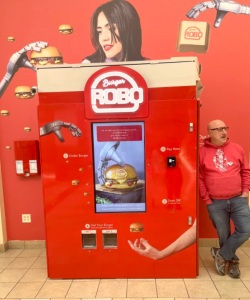 The fully automated machine named as idlibots can prepare, pack and dispense top selling South Indian cuisines like idli, wada and chutneys.
The start up company has plans to expand the number of idlibots to several other parts of the city in the coming days and also introduce new machines like dosabots, ricebots and juicebots.
" Our idea is to serve hot, fresh and healthy food round the clock. For setting up such idlibots very little spaces are required and it can be fitted anywhere like ATM machines,"said Sharan Hiremath.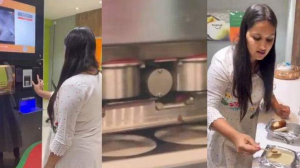 It was in 2016, when at midnight Sharan Hiremath wanted to buy idlis for his ill daughter and faced difficulties, the idea was in his mind to do something since then.
HOW TO USE THE MACHINE:
The customer has to scan the QR code first and order the food items, pay the money online, a code will be sent to the phone, which again has to be scanned at the machine. Within minutes, the fresh, warm and hygienic foods will be dispensed from the machines.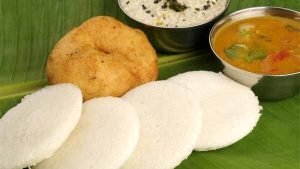 WORLD'S FIRST ROBOT BURGER VENDING MACHINE LAUNCHED  IN USA in 2022 :
Earlier this year, the world's first robot burger vending machine, RoboBurger was inaugurated in Newport Centre Mall in Jersey City of New Jersey in the USA.
The RoboBurger cooks the restaurant quality burger from start to finish and just like any other machines it is plugged into sockets fitted on the walls. The RoboBurger comes out piping hot and is never pre cooked.
Idli ATM in Bangalore… pic.twitter.com/NvI7GuZP6Y

— B Padmanaban (padmanaban@fortuneinvestment.in) (@padhucfp) October 13, 2022
RoboBurger: TODAY's @jessmontgomery3 tried the world's first vending machine burger — and it was way better than she expected.

📍 Jersey City, New Jersey pic.twitter.com/fDHlCa7j0K

— TODAY Food (@TODAYFood) April 4, 2022