HOTELS: INDIAN HOTELS COMPANY LIMITED  REPORTS OUTSTANDING THIRD QUARTER
BY TTT NEWS NETWORK
MUMBAI, 31 JANUARY  2023:
 The Indian Hotels Company Limited (IHCL), India's largest hospitality company, reported its consolidated financials for the third quarter ending December 31st, 2022.
Q3 PERFORMANCE HIGHLIGHTS
·         ALL TIME HIGH Q3 PAT OF INR 383 CRORES: UP 403% YoY, SURPASSES ANY FULL YEAR PAT

·         BEST EVER EBITDA OF INR 655 CRORES UP 90% YoY

·         RECORD EBITDA MARGIN OF 37.6%: UP 719 BASIS POINTS

·         ACHIEVES FREE CASH FLOW OF INR 766 CRORES FOR NINE MONTHS ENDED 31ST DECEMBER 2022
Buoyed by a strong demand in third quarter, both leisure and business hotels in key domestic markets reported occupancy of over 70% and a rate growth of 27% as compared to pre-COVID levels.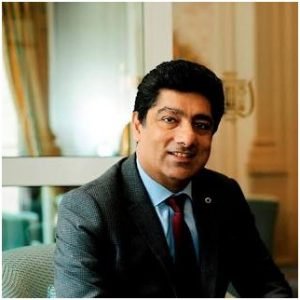 Commenting on the performance, Mr. Puneet Chhatwal, Managing Director & CEO, IHCL, said, "IHCL continued to report strong operational and financial performances across its businesses in Q3 resulting in an all-time high PAT of INR 383 crores, which exceeds any previous full year PAT.  Leveraging its brand portfolio, IHCL reached a milestone of 250+ hotels and is in line with its vision of being a 300-hotel portfolio by 2025. In this financial year alone 30 plus hotels have been added to the pipeline and 14 hotels have opened, besides strong growth in amã Stays & Trails with 108 homestays and Qmin with over 25 outlets. The demand outlook for the sector in 2023 remains robust on the back of sporting events such as world cup hockey and cricket, global events like the ongoing G20 and recovery of inbound and corporate travel. IHCL with its vast network of hotels spread across 125+ cities is well positioned to cater to this rising demand."
He added, "The three consecutive quarters of responsible profitable growth is a testament to the commitment, resilience and dedication of all our colleagues guided by our ethos of Tajness."
TAJ BRAND
·         The iconic brand Taj has reached a portfolio of 95+ hotels and more than doubles its room inventory over the past five years

·         Recent landmark hotels signed under the brand:

o    Taj Riyadh, a 205-room hotel in the heritage city of Diriyah in Saudi Arabia

o    Two Taj resorts in Lakshadweep – 110 room resort each on Suheli and Kadmat islands

Opened three new Taj hotels across Kolkata, Wayanad and Jaipur and an addition to its palace portfolio with Sawai Man Mahal, Jaipur

Maintains leadership position across key markets with a Revenue Per Available Room (RevPar) penetration index in excess of 130%.

The prestigious G20 delegations hosted at Taj Lake Palace and Taj Fateh Prakash Palace in Udaipur, The Taj Mahal Palace and Taj Lands End in Mumbai and Taj Exotica Resort & Spa in Andamans.

Taj continues to retain the dual honour of World's Strongest Hotel Brand and India's Strongest Brand as per Brand Finance Hotels 50 Report 2022 and India 100 Report 2022.
PORTFOLIO EXPANSION
·         Reached a milestone of 250+ hotels in its portfolio by signing a total of 30 hotels in FY 2022-23.

·         Strengthened its portfolio with opening of 14 new hotels in FY 2022-23 with four hotels each under Taj and SeleQtions brand, and three each under Vivanta and Ginger.

·         Introduced over 15 new destinations including Manali, Dharamshala, Raipur, Vrindavan and Jammu in 2022.
NEW BUSINESSES
·         Ginger achieved an EBITDA margin of 40% YTD FY 2022-23, driven by a Revenue of INR 225 crores – a growth of 41% over pre-COVID

·         The Chambers, India's first business club saw a 49% growth in revenue over 2019-20 with a rising membership base

·         Qmin and amã Stays & Trails are on steady growth path with over 25 outlets and a portfolio of 108 bungalows respectively
FOOD & BEVERAGE
·         TajSATS captured a market share of 58% clocking a Revenue of INR 449 crores YTD FY 2022-23, a 44% growth over pre-Covid

·         Food & Beverage portfolio expansion continued with the opening of House of Nomad in Goa and Jaipur; Shamiana in Jaipur and Wayanad in the current quarter
ENABLERS
·         With continued focus on digital:

o    Ginger hotels are now available on the Tata Neu app

o    Loyalty records a 80% growth in active member base and doubles its membership

·         Paathya – IHCL's ESG+ framework, furthered its network:

o    16 skilling centres with recent signing of MoU with MP Tourism at Gwalior

o    100+ hotels now offer over 250 EV charging stations

o    Introduced Carecations, a series of travel itineraries, enabling guests to volunteer to support local communities, preserve heritage and conserve nature

o    Energy Conservation Award was conferred on IHCL hotels in Jaipur and Bhubaneshwar

·         Continuing its focus on customer-centricity, IHCL recently introduced Care@Tajness; an industry first initiative to listen, learn and leverage insights into building innovative product and service solutions.
Mr. Giridhar Sanjeevi, Executive Vice President and Chief Financial Officer, IHCL said, "Robust demand across markets and segments including our airline catering has led to all group companies reporting a positive PAT in Q3 across domestic and international operations. The revenue performance supported by scale benefits have enabled strong flow-through and record margins. IHCL continues to report a healthy consolidated free cash flow of INR 766 crores till date in FY 2022- 23 and remains net cash positive."
About The Indian Hotels Company Limited
The Indian Hotels Company Limited (IHCL) and its subsidiaries bring together a group of brands and businesses that offer a fusion of warm Indian hospitality and world-class service. These include Taj – the iconic brand for the most discerning travellers and ranked as the World's Strongest Hotel Brand and India's Strongest Brand as per Brand Finance Hotels 50 Report 2022 and India 100 Report 2022, respectively; SeleQtions, a named collection of hotels; Vivanta, sophisticated upscale hotels; and Ginger, which is revolutionising the lean luxe segment.
Incorporated by the founder of the Tata Group, Jamsetji Tata, the Company opened its first hotel – The Taj Mahal Palace, in Bombay in 1903. IHCL has a portfolio of 252 hotels including 65 under development globally across 4 continents, 11 countries and in over 100 locations. The Indian Hotels Company Limited (IHCL) is India's largest hospitality company by market capitalization. It is primarily listed on the BSE and NSE.