BY DEBAJYOTI CHAKRABORTY
NEW DELHI, 3 FEBRUARY 2023
ABOUT KATA GROUP
Kata Group  and Beyond Resorts Resorts offers a collection of  upscale resorts that present luxurious gateways to paradise in southern Thailand. Located in highly desirable absolute beachfront and lagoon pool settings in major tourism areas, Kata Group's successful track record of 43 years as owner and operator of the resorts has forged its reputation for excellence and has established itself as one of the kingdom's longest established hotel operators.
The hotels and resorts that  are  being promoted by Sunrise Representations in India market are Beyond Resort Kata, Phuket Orchid Resort and  Spa, Pamookkoo Resort, Beyond Resort Krabi and Beyond Resort Khao Lak.
The Travel And Tourism Times is thankful to Sunrise Representations  India Office for arranging a special interview of Mr. Sassitt Thavornvongwongse, Assistant Vice president of Kata Group and Beyond Resorts.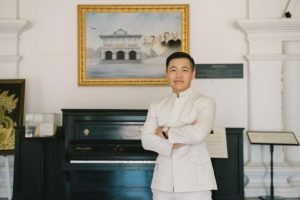 Here are the excerpts of the interview –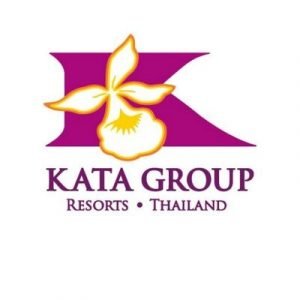 Q) The horrific period of the covid -19 pandemic outbreak  is now over,it seems. What is the present scenario?
A) Overall numbers for tourist arrivals into Phuket and Thailand generally look good and promising. Generally, everyone has been a little surprised at how quickly the numbers have picked up; considering the constraints of flights, workforce and uncertainty etc.
Beyond Resorts and Kata Group has had the fortune to have a good holiday and festive season. And we are looking forward with a positive outlook with the continued flights from India, strong partnerships around the world and the reopening of Chinese borders and airspace.


Q) What are the latest developments , trade engagements and promotional  activities?
A) Beyond Resorts and Kata Group will be attending multiple roadshows and tradeshows throughout the year. Unfortunately we cant do all of the shows as it would mean we will need to be in multiple places at the same time. But we are working very closely with the relevant associations and the Tourism Authority of Thailand (TAT) to make sure we have presence.
Q) What are your plans for expansion of rooms, footprints and other facilities in the next two to three years?
A)  The direction from corporate office is that we plan to expand, renovate and refresh our organization within the next 3 years. Already this summer we are looking to add another villa nature resort, build additional rooms at Beyond Resort Krabi and fully renovate Beyond Resort Kata.
As for the plans in 2024 and 2025, please stay tuned because it will be exciting.
Q) Elaborate about your Indian market presence and the clientele base ?
A) Beyond Resorts and Kata Group hasn't been in the Indian market for long. We look forward to changing that with increased presence and outreach through our social media channels and our partners in the industry. It's a work in progress and will take time to see results, but we have full trust that it will work out in the long run.
Q) How is your representation company doing in India and what are your short term plans and goals?
A) The team is doing well and we have good conversation. They probably want to spend more time with us but we are very busy with our expansion and refurbishments! Jokes aside, our short term plan is to definitely increase presence and exposure as well as find good partners in the market. From there anything can happen.
Q) Which segment of travellers are you focussing on in India?
A) I like the MICE and family travelers. I think these are segments that we can work well with as we have 2 properties that have over 500 rooms, meeting and convention space as well as family facilities such as themed water parks, family rooms, and kids clubs.
If you can mix business and leisure, and I don't see why not, our Phuket properties of Pamookkoo and Phuket Orchid Resort should be considered.
( BEYOND RESORT KHAOLAK)
Q) Which are your best selling properties?
A) All our properties sell well, just depends on which market and segment. But for the Indian market our properties of Beyond Resort Krabi, Pamookkoo and Beyond Patong are doing well.
Regardless, we want to see a good mix of all nationalities across all our resorts.