BY TTT NEWS NETWORK
KOLKATA, 15 MARCH 2023:
The municipal authority of Barcelona, the second most populous city in Spain has announced to increase tourist tax from 1 April this year, while another city Valencia will increase the tourist tax by the end of this year.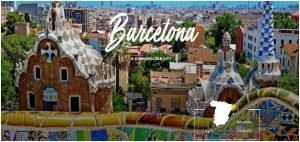 On January this year the Municipal Authority of Barcelona has announced to hike the tourists tax for the next two years in phase wise as the tourists inflow is reaching the pre pandemic level.
The regional and city wide charges of staying in Barcelona was started in 2012.
From this year the tourists will have to pay an additional fee of Euros 2.75 and from next year Euros 3.25.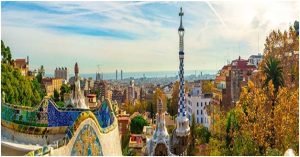 However, the tourist tax will be applicable for only  those tourists who will be staying in Barcelona. The surcharge will be used for mainatenace activities of the Catalan city like city transport services, roads, escalators etc.
Barcelona is  the fifth most populous urban area in the European Union after Paris, the Ruhr area, Madrid, and Milan. It is one of the largest metropolises on the Mediterranean Sea, located on the coast between the mouths of the rivers Llobregat and Besòs, and bounded to the west by the Serra de Collserola mountain range.
Barcelona has a rich cultural heritage and is  an important cultural centre and a major tourist destination in Spain and in Europe . Particularly renowned are the architectural works of Antoni Gaudí and Lluís Domènech i Montaner, which have been designated UNESCO World Heritage Sites.
The city is home to two of the most prestigious universities in Spain: the University of Barcelona and Pompeu Fabra University. The headquarters of the Union for the Mediterranean are located in Barcelona. The city also hosted the  1992 Summer Olympics as well as world-class conferences and expositions and also many international sport tournaments.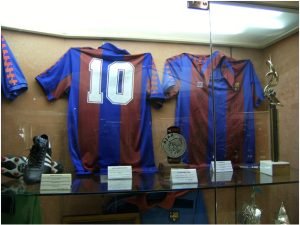 Several thousands of tourists every year also visit the FC Barcelona and its stadium. Legendary soccer players like Johan Cruyff, Diego Maradona, Lionel Messi,  Romario, Michael Laudrup, Hristo Stoichkov, Ronaldinho, Neymar Jr, Luis Suarez, Ronald Koeman etc used to play at FC Barcelona.