By TTT NEWS SERVICE
KOLKATA, 17 JULY 2022
In this year, when the country will be hosting the biggest sports show on earth, the FIFA WORLD CUP, Qatar Airways has bagged the best airline in the world 2022 award.
This is the second successive year Qatar Airways, the Doha based carrier  has bagged the number one slot in the world . Australian based aviation safety and product rating agency, AirlineRatings.com has brought out the full  list of the world's top twenty airlines.
"The airline has a host of industry firsts. First to complete IATA's important IOSA safety audit, first to be fully COVID audited and compliant by both Airline Ratings and Skytrax, and amongst the first to trial IATA's COVID Safe Travel Pass. Qatar Airways is no stranger to the winner's circle having picked up many awards for its service and cabin seating over the past ten years including a host of awards from
AirlineRatings.com for its catering and business class Qsuite, " says AirlinesRating.com

"The airline is at the forefront of developing and introducing new aircraft types such as the 787, A350, and 777X and it has one of the world's youngest fleets. It is spending millions to revamp aircraft cabins with new cabin products that includes the stunning business class Qsuites. Qatar Airways is also awarded Best Business Class and Best Middle East Airline," according to Geoffrey Thomas, editor in chief and founder of AirlinesRating.com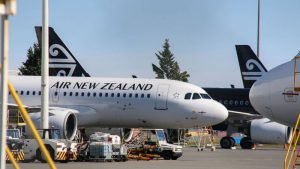 The World's top twenty airlines are – Qatar Airways, Air New Zealand, Etihad Airways, Korean Air, Singapore Airlines, Qantas, Virgin Australia, EVA Air, Turkish Airlines, All Nippon Airways, Cathay Pacific Airways, Virgin Atlantic, Japan AirLines, JetBlue, Finnair, Emirates, Hawaiian, Air France/KLM, Alaska Airlines and British Airways.
To be named in the top twenty, airlines must achieve a seven-star safety rating and demonstrate leadership in innovation for passenger comfort.
The editors of AirlineRatings.com, some of the most experienced and awarded, look for a consistent level of service, innovation, and staff engagement from each major contender.
According to AirlineRatings.com Editor-in-Chief Geoffrey Thomas, "we are focused on leadership and airlines that innovate to make a real difference to the passenger experience."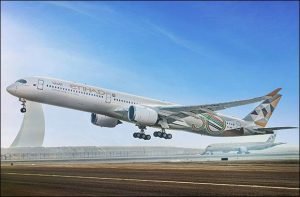 "Of course right now the airline industry is under unprecedented pressure as it strives to recover from the worst of the COVID-19 pandemic.
Qatar Airways was ranked number 1 because of its cabin innovation, passenger service, and its commitment to continue to operate throughout the COVID pandemic.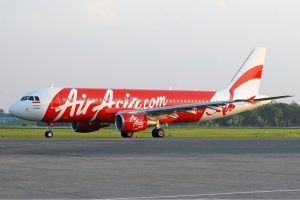 Air New Zealand, which took the second position in the Top Twenty, is always at the forefront of airline awards because of its constant innovation and industry leadership.
In the third position is Etihad Airways, which took our inaugural Best Environmental Airlines Award for its leadership in the 787 Greenliner program.
Singapore Airlines was also awarded Best First Class and Best Lounges.
Virgin Australia  was in seventh place and also won Best Cabin Crew.
Turkish Airlines is also named the Best Airline in Europe.
The AirlineRatings top 10  world's Low Cost Carriers (LCC) for 2022 are, in alphabetical order: Allegiant Air, AirAsia, EasyJet, Jetstar, Flair, Fly Dubai, Ryanair, Scoot, Southwest and VietJet Air. All the airlines chosen have either good safety and incident records or have completed the International Air Transport Association Operational Safety Audit (IOSA).