DEBAJYOTI CHAKRABORTY
KOLKATA, 11 JULY 2022
Prime Minister Narendra Modi will dedicate to the nation, the newly built Deoghar airport  on 12 July,  which will now aerially connect the pilgrim city to the rest of the country.
The PM will also perform Darshan and  puja at the Baba Baidyanath Dham Temple.
India's number one domestic airline, Indigo Airlines has already announced to commence Deoghar to Kolkata flight services under the Ude Desh Ka Aam Nagarik (UDAN) scheme, a dream project of PM Narendra Modi.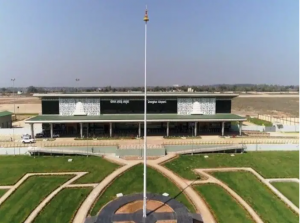 The ministry of civil aviation has set up the 4C category Deoghar Airport at a cost of Rs.400 crores which is equipped to handle about 5 lakhs passengers annually.
The 2500 metres long runway of the newly built airport can handle Airbus A320. The terminal building with 6 check in counters can handle 200 passengers at a time.
Baba Baidyanath Temple in Deoghar is one of the 51 Shakti Peethas in the country. The Shravani Mela is the biggest festival of Deoghar and every year several lakhs of pilgrims from all over the country visit
to offer puja to Lord Shiva.
The airport was jointly developed by Jharkhand government, Airport Authority of India (AAI) and Defence Research and Development Organisation (DRDO) spread over 653.75 acres , the terminal building is built over 4000 square metres.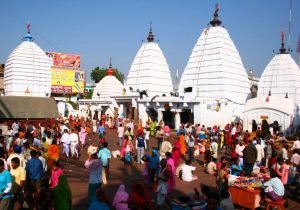 "The increased access to Deoghar – home to Baba Baidyanath Temple, Trikuta Parbata, Rama Krishna Mission Vidyapith, Naulakha Mandir – will also boost religious tourism in the region,"said Sanjay Kumar, Chief Strategy and Revenue Officer of Indigo Airlines.
It will be the 74 th domestic and 99 th overall destination of the budget airlines. Initially, there will be four days a week flights – Tuesday, Thursday, Saturday and Sunday.
The Director General of Civil Aviation (DGCA), the regulatory body has granted aerodrome license for commercial operations upto Airbus A321, Boeing 737 type and equivalent aircraft last month.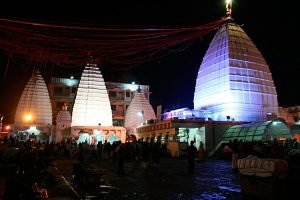 From Kolkata it used to take 7.5 hours to reach Deoghar, which will now take less than 1.25 hours, Indigo officially claimed.
The famous Shravai Mela in Deoghar will begin from 14 July this year and will end on 8 August. This will be the first open Shravani Mela post pandemic.
This will be the second commercial airport of state of Jharkhand after Birsa Munda International Airport in Ranchi.
Vaidyanatha Jyotirlinga temple, also known as Baba Baidyanath dham and Baidyanath dham is one of the twelve Jyotirlingas, the most sacred abodes of Shiva.
Baidyanath Dham is located in Deoghar in the Santhal Parganas division of Jharkhand. Deoghar is a Hindi word which literally means 'Home of Gods' where 'Deo' means 'God' and 'Ghar' means 'Home'.
Located at a distance of 248 KM from the capital city of Ranchi and 325 KM from the nearest metro city Kolkata in West Bengal.
The nearest railway station is Jasidih under Asansol Division of eastern railways. Already the Indian railways have announced a number of pilgrim special shravani mela trains from various parts of India.