BY DEBAJYOTI CHAKRABORTY
KOLKATA, 21 SEPTEMBER 2022
The private Scottish Castle, the Balmoral home where the longest serving monarch of the United Kingdom, Queen Elizabeth II, after reigning for over 70 years has passed away at the age of 96 years will be converted into a museum for public display.
Her eldest son, King Charles III has wished  to "turn Queen's Balmoral home into a museum", for public display containing relics from her over 70 years reign.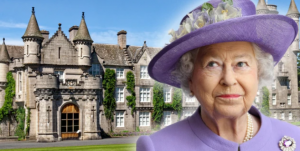 According to Royal family sources the Museum will be themed on her life and the services she had rendered to the people of the United Kingdom and is likely to display the royal jewellery and the outfits the late Queen used to wear besides many other personal belongings.
The Museum will likely be opened during the next summer.
It is part of the ambitious plans of  King Charles III that spaces will be created for common people inside the royale buildings , where people can visit, see and know  about Queen Elizabeth II .
Queen Eliabeth II spent the last days of her life in Balmoral home before passing away on 8 September 2022. Her final journey began from Balmoral to London last week. Her coffin was kept at Westminster Abbey where millions of people paid their last respect to the longest serving monarch in history of the throne in the UK.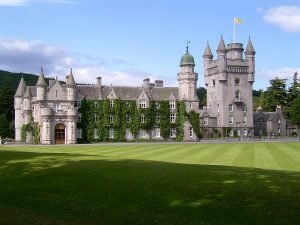 She used to spend her summer times with the rest of  her family there and used to call it  'the best rest'. From 1852, the estate belonged to the British Royal family.
There are a number of royale museums already in the UK including Royal Museums Greenwich.
BALMORAL CASTLE :
Balmoral Castle is a large estate house in Aberdeenshire, Scotland, and a residence of the British royal family. It is near the village of Crathie, 9 miles (14 km) west of Ballater and 50 miles (80 km) west of Aberdeen.
The estate and its original castle were bought from the Farquharson family in 1852 by Prince Albert, the husband of Queen Victoria. Soon afterwards the house was found to be too small and the current Balmoral Castle was commissioned. The architect was William Smith of Aberdeen, and his designs were amended by Prince Albert. Balmoral remains the private property of the monarch and is not part of the Crown Estate. It was the summer residence of Queen Elizabeth II, who died at the castle on 8 September 2022.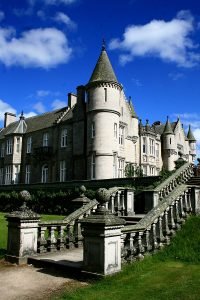 The castle is an example of Scottish baronial architecture, and is classified by Historic Environment Scotland as a category- 'A' listed building. The new castle was completed in 1856 and the old castle demolished shortly thereafter.
The Balmoral Estate has been added to by successive members of the royal family, and now covers an area of approximately 50,000 acres (20,000 hectares). It is a working estate, including grouse moors, forestry and farmland, as well as managed herds of deer, Highland cattle, sheep and ponies.