BY TTT NEWS SERVICE
NEW DELHI, 14 NOVEMBER 2022
Thailand also has Amazing Golf facilities. Ideally located more than 250 golf courses throughout the country, Golf courses by the sea, by the mountains, by the lakes, inside the cities even besides the airports. Top quality courses, reasonable green fees, friendly caddies. From the beach resorts in the south such as Phuket to the mountainous surroundings in the Chiang Mai, north of Thailand or the bustling cities of Bangkok and Pattaya, there are golf courses to suit every preference.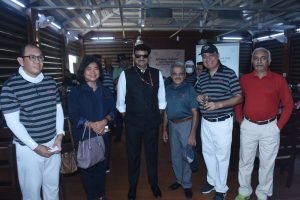 To promote the Amazing Golf Experience, Tourism Authority of Thailand, New Delhi office held a Golf Roadshow at the Qutab Golf Course and The Delhi Golf Club.
The event attended by more than 100 golf travel specialists from India. Special offers for the participants and presentations being made by
MBK Public Company Ltd: https://www.mbkgolf.com/
– Red Mountain Golf Club, Phuket
– Loch Palm Golf Club, Phuket
– Riverdale Golf Club, Bangkok
– Bangkok Golf Club, Bangkok
Gassan Group: https://www.gassangolf.com/
– Gassan Khuntan Golf & Resort, Lamphun
– Gassan Legacy Golf Club, Lamphun
– Gassan Panorama Golf Club, Lamphun
 Ms. Pattarat Hongthong, Ambassador of Thailand to India graced the occasion, addressing the delegates she said "We thank all Indian partners who have been working closely us for many years and supporting Amazing Thailand. Thailand is fully opened and ready to welcome guests from India returning to Thailand once again."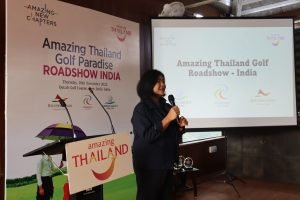 Speaking on the occasion Mr.Vachirachai Sirisumpan, Director, Tourism Authority of Thailand (TAT) New Delhi Office said " Thailand has welcomed almost 7 lakhs Indian tourist from January to October, 2022, Due to proximity and direct connectivity between two country and we see many golfers stating visit to different part of Thailand from Chiang Mai to Phuket."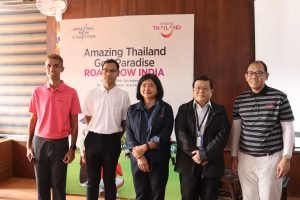 The event in both the golf courses had a networking Golf event followed by a prize distribution Lunch and a Lucky draw wherein the winners got a Chance to play at Some of the attending Golf Courses in Thailand.
When it comes to hospitality no country comes closer to perfection than Thailand, offering something for everyone of diverse interest, every age and every budget. From pristine sandy beaches to lush jungles, bustling busy cities to traditional villages, Micheline star menus to roadside noodle stalls, historic Buddhist temples to 21 st century skyscrapers, Thailand has it all from A2Z.