(WELCOME TO LAPLAND – IN SUMMER THE SUN NEVER SETS, AND IN AUTUMN, WINTER AND SPRING , THE AURORA BOREALIS LIGHTS UP THE SKY)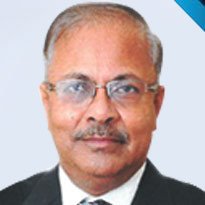 BY PARTHA SARATHI  BHATTACHARYYA
( CHAIRMAN, PEERLESS GROUP & FORMER CHAIRMAN AND MANAGING DIRECTOR OF COAL INDIA LIMITED (CIL)
KOLKATA, 17 DECEMBER 2022
Viewing Northern lights or Aurora Borealis is a dream for many. My wife Indrani and  I were no exceptions. With age catching up, we were generally reconciled to the dream remaining unfulfilled.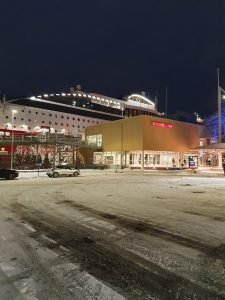 A few months ago, three brave heart couples – old in age but young at heart, all living in Sanjeeva Town in Rajarhat, decided to join a group tour of ten days to Lapland. We were one of them.
We left for Helsinki on 18th November  morning and reached the same day afternoon local time. After a sight visit of the city we boarded a train and reached Rovaniemi the capital of Lapland the next morning. The station was covered in snow. There we boarded a luxury bus that stayed with us during our tour for the next few days.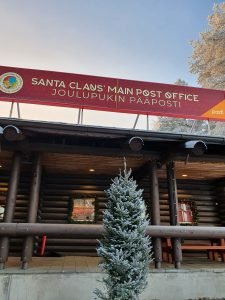 Major highlights of the tour was a stay in the Northern Lights Village in a Igloo hut with all modern amenities, where our dream of viewing Aurora Borealis in full glory became a reality. A date with Santa Claus in his village, a visit to Hammerfest, a city above the Arctic circle and a visit to the Ice Hotel at Kiruna were other key landmarks.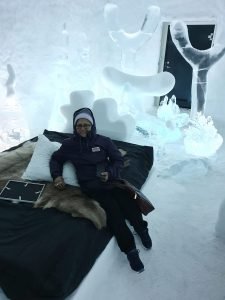 The final destination of the bus was Kiruna – a picturesque city. From there we boarded an evening train on 26th November to reach Stockholm the next morning. A visit to the Nobel Museum was again a landmark.The same night we took an overnight cruise in a ten storey luxury ship to reach Turku on 28th November morning. We then moved to Helsinki by bus and boarded the return flight to Delhi.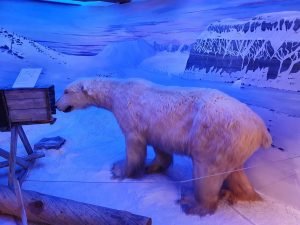 A few pics of the tour including Northern lights, Santa Clauss and Ice Hotel follow. It's virtually impossible to capture the glory of Aurora Borealis in a mobile camera. However, this little glimpse may inspire my friends to take this trip and gain some lifetime experiences.
Incidentally, our Sweden, Norway , Finland tour organizer was Kolkata based Aviana Travels and they did a reasonably good job and organised our trip very professionally.
ABOUT LAPLAND
Lapland is Finland's northernmost region, a sparsely populated ( 1.79 lakhs)  area bordering Sweden, Norway, Russia and the Baltic Sea. It's known for its vast subarctic wilderness, ski resorts and natural phenomena including the midnight sun and the Northern Lights. Capital Rovaniemi is the gateway to the region. The homeland of the indigenous Sami people, which extends into neighboring countries, centers on the far north.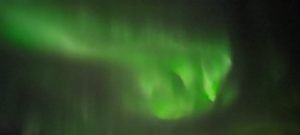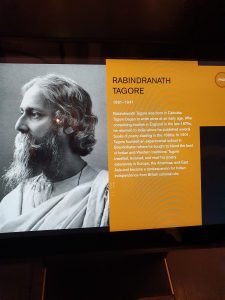 The winter season in Lapland is between October to April. The best time to visit Lapland for a snow-dusted getaway is between November and March. During these winter months, the landscapes are blanketed by the thickest coating of snow .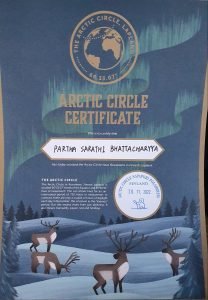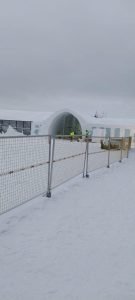 AIR QUALITY AND GREENERY IN FINLAND :
Take a deep breath and you'll be filled with one of the most precious things on earth: fresh air. Finland has the cleanest air in the world. Air quality in Finland is the best in the world according to data released by the World Health Organisation, WHO. The level of airborne particles in Finland is on average 6 micrograms per cubic metre – the lowest level for any individual country.
Finland's vast forests play an important role- Finland has lots of trees and green patches cover more than 75 percent of the land area of Finland. There are over 40 National Parks in Finland.