BY TTT NEWS NETWORK
NEW DELHI, 20 DECEMBER 2022
In the next three years, the union government has planned to hand over 25 civilian airports in the country on lease under the National Monetisation Pipeline (NMP), said minister of state for civil aviation, General ( retired) V.K.Singh at Rajya Sabha.
All these 25 airports are presently run by the Airports Authority of India (AAI). Already the AAI has leased out eight airports on PPP mode which includes – Indira Gandhi International Airport ( New Delhi), Chatrapati Shivaji Maharaj International Airport in Mumbai, Chaudhary Charan Singh International Airport in Lucknow, Sardar Vallabhbhai Patel International Airport in Ahmedabad, Lokpriya Gopinath Bordoloi International Airport in Guwahati, Mangalore International Airport, Jaipur International Airport in Rajasthan  and Thiruvananthapuram International Airport in Kerala.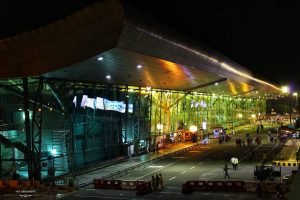 " As per the NMP , twenty five airports of AAI have been identified for lease between 2022 to 2025. These are Bhubaneshwar, Varanasi, Amritsar, Trichy, Indore, Raipur, Calicut, Coimbatore, Nagpur, Patna, Madurai, Surat, Ranchi, Jodhpur, Chennai, Vijayawada, Vadodara, Bhopal, Tirupati, Hubli, Imphal, Agartala, Udaipur, Dehradun, Rajahmundry,"said General ( Retired) V.K.Singh.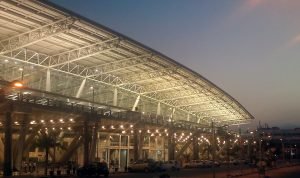 " The airports of AAI are leased out in public interest for their better management utilising private sector efficiency and investment. States and passengers are the ultimate beneficiaries of enhanced airport infrastructure and facilities created by the private partner, who operates, manages and develops the leased airport under PPP mode,"he added.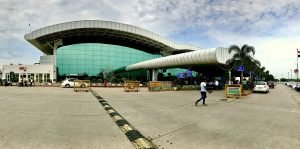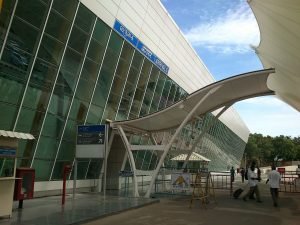 The union minister of state for civil aviation further said that, " airports have emerged as a nucleus of economic activities and have a multiplier effect on the economy of the state. The revenue received by AAI from the leased airports is also utilised in the development of airport infrastructure across the country."