BY TTT NEWS NETWORK
KOLKATA, 8 DECEMBER 2022
From 15 December all visitors from the state and  from other parts of the country will be able to visit 21 tourism hotspots of Kolkata with only one integrated tourt pass and too will be available online.
West Bengal  tourism minister Babul Supriyo told media persons that come 15 December the tourists will no longer need to stand in long serpentine queues for tickets instead can purchase the tickets from the website of the state tourism department and  can visit the places through the barcodes which will be available in their mobile  phones.
Of the 21 tourism destinations are – Victoria Memorial, Indian Museum, Netaji Bhavan, Nehru Children's Museum, Birla Industrial and Technological Museum, Smaranika Tram Museum, Asiatic Society, R. K.Mission Swami Vivekananda and cultural centre, Science City, Nicco Park,Rabindra Tirtha, nazrul Tirtha, Aircraft Museum, Eco Park, Mothers Wax Museum, Gandhi Ashram, Kolkata Port Heritage Museum, State Archaeological Museum, Kolkata Police Museum, Alipur Museum, Natya Shodh Sansthan.
The validity of these e tickets are only for seven adsy and will cost Rs.495 for all the 21 destinations. But if a tourist chooses a lesser number of destinations the price will come down.
Incidentally, 15 December is also  the birthday of Babul Supriyo. " It's a mere coincidence, the tourism department has finalised the date," Babul Supriyo said.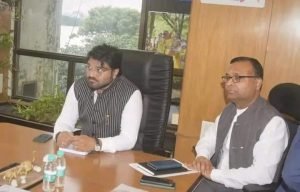 "𝗞𝗢𝗟𝗞𝗔𝗧𝗔 𝗖𝗜𝗧Y 𝗣𝗔𝗦𝗦 is an  unique integrated limited validity tourist pass has been introduced by the Department of Tourism, Government of West Bengal in Association with the Kolkata Municipal Corporation to facilitate easy and convenient access initially to 21 places of tourist interest across Kolkata for both domestic and international tourists visiting the city of joy. This project has been initiated by the Department of Tourism as part of the FAITH policy recommendations and will soon be made available online or obtained through recognized tour operators or at any other authorized POS.   The access and the validity of the pass will be managed digitally through a specially designed QR-based application. The visitor can pick and choose the places of interest and obtain the same through an online payment. Truly an effective and meaningful initiative and I am super delighted to be part of this project.
Moreover this facility would be extremely useful for the tour operators as now they can book the entrance in advance and hand it over to the clients OR guide before the tour starts. This will ensure hassle-free entry at the respective places of interest to be covered in the sightseeing without wasting time at the ticket counter," says Debjit Dutta, Chairman (WB), Indian Association of Tour Operators (IATO).
However, foreigners were not allowed to access this online pass  at present and this facility is for Indian nationals only.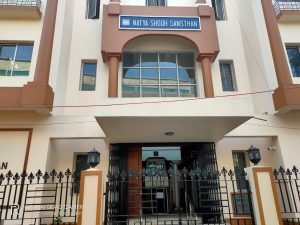 He said that efforts are going on to very soon connect two other popular destinations – The Alipur Zoo and the Birla Planetarium. Recently, the West Bengal tourism department has taken a host of initiatives and is trying to boost the tourism industry of the state.