(MARK A NEW BEGINNING : AS LAND OF THE THUNDER DRAGON REOPENS BORDERS ON  THE AUSPICIOUS BLESSED RAINY DAY AFTER A HIATUS OF TWO AND HALF YEARS TO INTERNATIONAL TOURISTS )
BY DEBAJYOTI CHAKRABORTY
KOLKATA, 22 SEPTEMBER
Bhutan, literally the Land of the Thunder Dragon and also one of the happiest countries in the world, reopens its borders to international tourists from tomorrow ( 23 September) after a hiatus of  about two and half  years.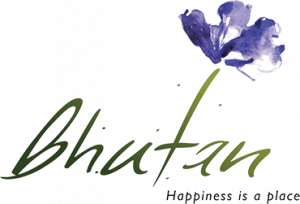 Talking to The Travel and Tourism Times, Mr. Manav Soni, Chairman (East) of Travel Agents Association of India (TAAI) said that Bhutan has nice high end properties and can cater to the luxury sector for leisure and travel purposes and has a niche market and client base.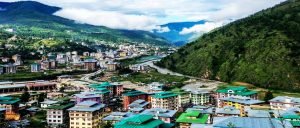 " There are three weekly flights to and fro from Kolkata to Bhutan operated by Druk Air and the fares are Rs.35,000,"Mr. Manav Soni added.
The reopening of the borders of Bhutan is very good news for both  the travel agents and the tourists just before the long upcoming festive and holiday season, says Mr. Anil Punjabi, Chairman ( East) of Travel Agents Federation of India (TAFI).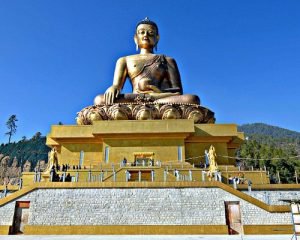 "The tourism circuits of the  Western districts of Haa, Paro, Thimphu, Punakha, Gasa and Wangdue Phodrang are the most attracted tourism destinations to the Indian tourists.Bhutan provides about 20 percent business to the travel agents of West Bengal and except December, Indian's travel to Bhutan in all the other eleven months and the most crowded seasons are February, April, May, June and October to November," adds Mr Anil Punjabi.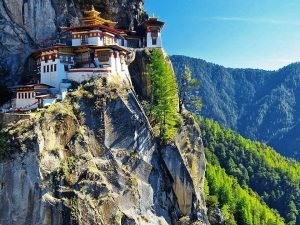 Tourism contributes to about 3.6 percent of Bhutan's annual GDP. The Tourism Council of Bhutan (TCB) plans to make the country a high end tourism destination.
However, the Royal Government of Bhutan  will levy Rs.1200 per person per night stay  for Indians visiting the Himalayan country and Rs.16,000 per person per per night stay of nationals of other countries as sustainable development fee.
Leading travel agency Thomas Cook also has  several Bhutan holiday packages for the Indian tourists. Indian tourists do not need a visa to travel to Bhutan.
ABOUT BHUTAN :
In a world that is always on the go, Bhutan provides sanctuary. Here, you can find earthly pleasures: archery and age-old crafts, dishes of home-made cheese and fearsomely hot chillies, breathtaking treks and restorative hot-stone baths.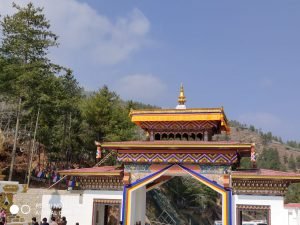 But there's another Bhutan, too – the one hinted at by the prayer flags strung across gorges and fluttering on every hillside. It's where irreverent humour meets deeply held beliefs, and epic landscapes and slow journeys create room for quiet awe. In this Bhutan, you can enhance your well-being, immerse yourself in wonder and embark on exhilarating adventures.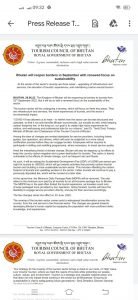 More than 70% forested, and the first carbon-negative country in the world, we're also planting the seeds of science and tech innovation.
There isn't just one Bhutan to discover; there are many. From storied cities to soaring mountains, the door to the kingdom is open once again to old and new friends.
Bhutan Tourism-A Quick Overview