BY DEBAJYOTI CHAKRABORTY
KOLKATA, 24 NOVEMBER 2022
The West Bengal government has set up a North Bengal Tourism Promotion Task Force under the chairmanship of  the state  tourism department secretary for effective coordination and planned approach for better promotion and development of the tourism sector in North Bengal region.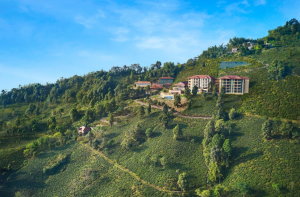 State chief secretary, Mr. Hare Krishna Dwivedi has issued  a notification recently stating the composition of the North Bengal Tourism Task Force. Local issues will be discussed and settled fast by this new committee to boost tourism.
Besides the chairman, Dr. Saumitra Mohan, the state tourism secretary, the other members of the task force are – District Magistrates of Darjeeling, Kalimpong, Jalpaiguri, Alipurduar, Coochbehar, Uttar Dinajpur, Dakshin Dinajpur and Malda.
Executive Director of Tourism Gorkhaland Territorial Administration, representative from transport department, irrigation and waterways department, North Bengal Development department, representatives  of IG North Bengal and  WBSEDCL, CEO of Siliguri Jalpaiguri Development Authority, Chairman of CII North Bengal and one member of CII, Chairman of ICC North Bengal, Raj Basu, Association of Conservation and Tourism (ACT) , Samrat Sanyal, general secretary , Himalayan Hospitality Tourism Development Network(HHTDN) , Sandipan Ghosh, general secretary, Eastern Himalayas Travel and Tour Operators Association (EHTTOA), Jamling Tenzing, Everester and eminent mountaineer, Dawa Sherpa, entrepreneur in adventure tourism sector, Dilip Dugar, member of ICC,  representatives of FAITH  (3 members), Deputy Director of Tourism ( North Bengal).
Talking to The Travel and Tourism Times, Mr. Babul Supriyo, state tourism minister, said that under the leadership and directives  of chief minister Mamata Banerjee, the tourism department is taking a lot of measures to boost tourism and have identified focus areas of tourism sectors.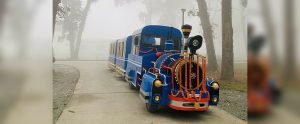 " Within the next six months the tourists will find many new things and lots of changes and we have already been working in that direction,"added Mr. Babul Supriyo.
State tourism secretary, Dr. Saumitra Mohan said that very soon the first meeting of the North Bengal  Tourism Promotion Task Force will be held.
With the tourism sector reviving after almost two years after the outbreak of the covid -19 pandemic and in North Bengal alone it is estimated that 10 lakhs people are directly or indirectly related to the tourism sector.
In April this year a twelve member state level  tourism task force was set up headed by chief secretary, Mr.  Hare Krishna Dwivedi.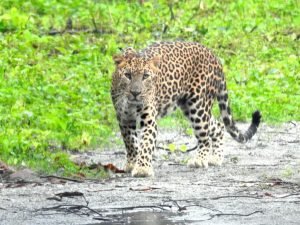 Within the next one year , 75 new tourism destinations will come up in North Bengal, many of which are already in the final completion stages.
"Pacific Area Travel Writers Association, an affiliate of the UN World Tourism Organisation (UNWTO) will confer WB with the International Travel Award 2023, for Best Destination for Culture.
The award will be conferred in Berlin, at the World Tourism and Aviation Leaders' Summit on 9th March, 2023 in presence of Ministers and Secretaries from different countries including India," the chief minister, Miss  Mamata Banerjee tweeted recently informing the people of the state  about the new award to the state.