BY TTT NEWS NETWORK
KOLKATA, 23 MARCH 2023:
The state chief minister Miss Mamata Banerjee , who is on her official visit to neighbouring state of Odisha has announced that West Bengal Government will set up a guest house at the pilfrim town of Puri in Odisha,
" I am thankfull to Odisha Chief Minister Naveen Patnaik for alloting us a land to set up a Bangla Nivas in Puri. Benaglies love to visit three places – Digha, Puri and Darjeeling. But getting a budget hotel accomodation is a very tough task for the pilgrims of Bengal. I hope that once this project is completed it will solve some problems of the toursists of our state," CM Mamata Banerjee said.
She has been accompanied by top officials of Odisha government and the parcel of land has been selected by the chief minister herself.
The total area will be finalised after meeting with Odisha CM Naveen Patnaik. After which the state government will float a tender for constructing the building.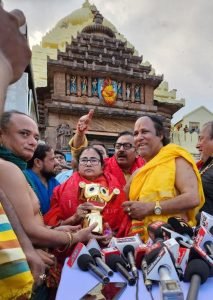 Odisha Government has been handing over land parcel to various state governments to set up guest houses in New Puri area.
The proposed site of Bangla Nivas is at Sipasarubali near the site earmarked for the Puri international airport. The CM said that the location is very good as the upcoming new international airport will be nearby.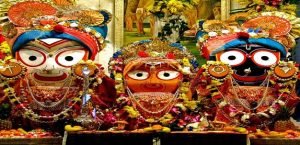 Miss Mamata Banerjee  visited the spot accompanied by Odisha Chief Secretary, Mr. P K Jena, Puri district collector, Mr. Samarth Verma and other top officers. It will be about 20 kilometres away from the Jagannath Temple on the  Puri- Brahmagiri Road.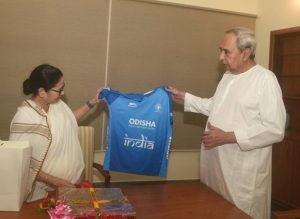 " Bengalis visit Puri at least five times a year and on various occassions. But there has always been a crisis of rooms in Puri. Hope such initiatives will solve some of the problems,'she added.
"I am glad to announce that we are currently in the process of constructing a Jagannath temple in Digha, West Bengal, as a representation of our common cultural heritage and beliefs. As neighboring states, we have a special bond that transcends borders. I hope that we continue to get stronger and work towards a brighter future for our people, " Miss Mamata Banerjee said.