BY TTT NEWS NETWORK
KOLKATA, 12 FEBRUARY 2023:
Within a month after its formation the membership of Vishwa Singhi Seva Sangam (VSSS)  West Bengal unit  crosses one hundred and the first meeting of its new members took place at Apsara Club in Apsara Apartments in Park Street in Kolkata today.
On 18 th January this year, Mr. Anil Punjabi, Chairman ( East) of Travel Agents Federation of India (TAFI) and Director of city based Ar- Es Travels have been appointed as the new state president of West Bengal unit of Vishwa Sindhi Seva Sangam.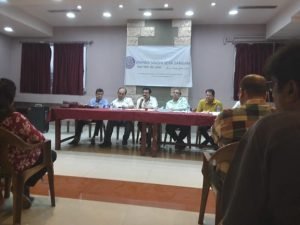 Talking to The Travel and Tourism Times, Mr. Anil Punjabi said that their motto is to unite and grow the Sindhiyat by spreading the value of Sindhi culture and language.
" Our aims and objectives are promoting underpriveledged and deserving Sindhi youths aspiring to join the IAS/ IPS cadre with financial assistance, seeking similar minority status for the Singhi community like in Gujarat, promotion of Sindhu language, women empowerment,  setting up Sindhi university, Sindhi academies in all states of India etc," he added.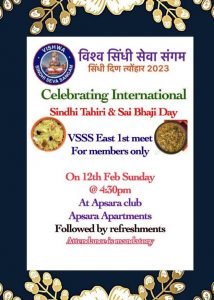 Mr. Anil Punjabi further added that a host of upcoming events have been finalised in today's meeting – a health check up camp on 25 February, holi celebrations on 7 th March, Sindhi new year celebrations ( Cheti Chand) on 19 th March etc.
Dulari celebrations, singers and dancers from Rajasthan,  singing folk Sindhi songs and dance will perform on that   colourful new year celebrations day, he added.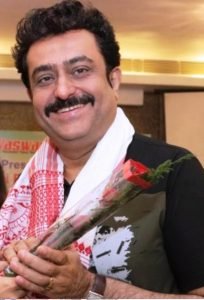 Mr. Lalit Kalwani, vice president, Mr. Naresh Parnani, secretary, Mr. Kishin Khairajani, , treasurer, members – Smt. Neha Chainani, Smt. Neeta Punjabi, Mr. Jacky Samtani, Mr. Bharat Sharma, Smt. Usha Choithramani, Smt. Anita Nankani, Mr. Arjun Aswani, Mr. Kishore Samtani, Smt. Payall Barwani, Smt. Divya Kalwani, Smt. Anita Nankani, Smt. Divya Parnani, Mr. Kishore Choitramani were also present.