BY DEBAJYOTI CHAKRABORTY
KOLKATA, 23 AUGUST 2022
As Beijing welcomes back the Indian students stranded in their home country due to strict enforcement of the lock down after a hiatus of over  two and half  years, the  initiative has also raised high hopes of the tourists and the business travellers too.
"Warmest congrats to #Indian #students! Your patience proves worthwhile. I can really share your excitement & happiness. Welcome back to #China!" Ji Rong, Counsellor, Department of Asian Affairs, Ministry of Foreign Affairs, China has tweeted.
About 23,000 Indian students, mostly studying medicine, are stuck in the country due to visa restrictions.
The tweet is followed by the Chinese Embassy in New Delhi announcing the opening of visas for students, businessmen and families of those working in China.
As per the announcement, X1-Visa will be issued to students who wish to visit  China to pursue long-term study for higher  education, also newly-enrolled students and those students who return to China to resume their studies.
Talking to The Travel and Tourism Times, Anil Punjabi, Chairman ( east) of Travel Agents Federation of India (TAFI) has informed that it is a terrific initiative and is a step toward issuing visas to  other categories which have very high demand like the tourists and business travellers.
" Most of the new students of Eastern India have already  opted fordifferent countries for foreign university study as the Chinese have delayed in  announcing the resuming of  visa applications to the Indian  students but still it is a  very good initiative  for the old students and TAFI welcomes the move,' says Anil Punjabi.
He further added that before the covid -19 pandemic broke out everyday  for visas there were about 100 applications from business travellers and tourists. The requirement for a tourist / business Visa to China is enormous, he added.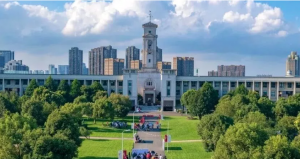 Manav Soni, Chairman ( east) of Travel Agents Association of India (TAAI) said that students are very excited with the news that China would start issuing student visas.
" This means that students  who could not complete their education due to Covid 19 pandemic  restrictions, can complete their respective courses. Also fresh students can join and pursue higher desired education.  The business community is also eagerly waiting for business visas to start so that they can visit China for business purposes. Overall a feel good factor as the world is heading towards normalcy,"adds Manav Soni.
While the new students should produce original admission letters issued by the various universities in China, the old students need to submit a 'Certificate of Returning to Campus' issued by the universities in China.
The other categories of visas announced by the Chinese embassy  in Delhi included M-Visa issued to those who intend to go to China for commercial and trade activities, F-Visa issued to those who intend to
go to China for exchanges, visits, study tours and other non-commercial activities and Z-Visa for those who intend to work in China.
"China welcomes Indian students. The first batch of Indian students to resume studies in China in the near future. Concerned departments of both countries are working together," said Sun Weidong, Chinese
Ambassador to India.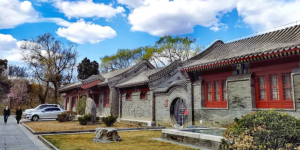 India's External Affairs Minister S Jaishankar in a meeting with his counterpart,  Chinese Foreign Minister Wang Yi  has discussed earlier the requirement to resume Visas to Indian students .
At present there are no direct flight services operating between India and China but both the two governments are discussing the issue and hopefully this issue will also be solved  soon, sources said.
There are over 200 universities across China who enroll international students. The number of international students pursuing higher education in China has increased about 30 percent before the pandemic outbreak . Indian students studying in China are amongst the top five country's out of total  international students studying in that country.
22nd August,2022
Update!!!🇨🇳🇮🇳🇨🇳🇮🇳
Finally @China_Amb_India
Announced the New Open Visa Policy for the Students!!
We are so glad.
Thank you so much @MFA_China @MEAIndia#takeusbacktoChina#ResumevisaforIndianstudentshttps://t.co/Cdic6z3rAA pic.twitter.com/eabZoVyTHA

— Indian Students in China (@IndianChina) August 22, 2022