BY DEBASHREE  CHAKRABORTY
KOLKATA, 14 FEBRUARY 2023:
CPSU power behemoth, Damodar Valley Corporation (DVC) has planned to set up floating solar projects in its barrages, dams and water bodies in West Bengal and Jharkhand  and is also mulling a proposal to set up a hydel power plant in Durgapur, in a bid to ramp up its capacity to double by 20230, says Chairman, Ram Naresh Singh.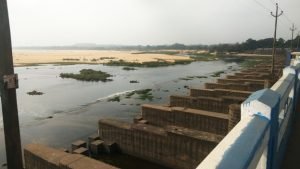 Chairman of DVC, Ram Naresh Singh along with member of Energy Standing Committee in Parliament, Sunil Mondal visited and jointly inspected the Durgapur Barrage earlier this month.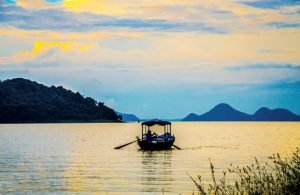 Mr. Ram Naresh Singh has informed that the said that the power behemoth has planned to increase its renewable energy production and has planned to set up
floating  solar projects of about 2000 MW in its existing  barrages and dams. The water bodies inside the thermal power plants will be utilised to produce green energy through floating solar projects.
About 2500 MW of power will be generated from floating solar projects by DVC, according to the proposal. Two more  storage plants like in Purulia will be set up, one in West Bengal and the other in Jharkhand, both situated in the eastern part of India.
At present the installed capacity of DVC is 7000 MW which the central public sector unit is trying to increase upto 15000 MW. 800 MW new plants are coming up in Durgapur Thermal Power Station (DTPS) plant at cost of Rs.8000 crores  , work of 660 MW plant in Raghunathpur is also going on at present.
In the water bodies of  the two thermal power projects of DVC – Durgapur and Andal floating solar projects will be set up.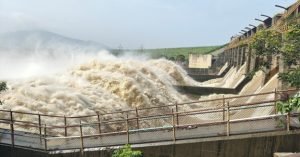 " DVC will be the first  power producer  in West Bengal to produce green energy from floating solar plants in its water bodies. No land will be required for acquisition for setting up of these  floating solar projects," the DVC chairman said.
Sources said that proposals from DVC have already been sent to the state and central government for approval. A joint inspection team from central and state government will visit the sites of these upcoming proposed projects for final approval, DVC sources claimed.

Member of the Energy Standing Committee in Parliament,  Sunil Mondal has informed that  in floor of the lower house he has raised the questioned  and has proposed to the  the  centre  to set up a hydel power project in Durgapur Barrage after which a series of discussions took place, including the presence of the chairman of DVC.
DVC is also planning to clean about  90 kilometres of stretch of  Damodar River from Durgapur to Jharkhand, Sunil Mondal claimed.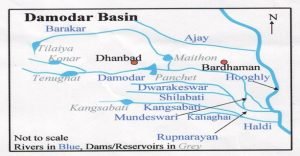 After a long gap of 10 years DVC has recruited graduate engineer trainees and they are being trained at National Power Training Institute (NPTI) in Durgapur. T he DVC chairman  along with member secretary, John Matahi have visited NPTI Durgapur.
HISTORY-
The valley of the Damodar River was flood prone and the devastating flood of 1943, lead to the formation of the high-powered "Damodar Flood Enquiry Committee" by the government of Bengal. The committee recommended the formation of a body similar to the Tennessee Valley Authority of the United States. Subsequently, W.L. Voorduin, a senior engineer of TVA, was appointed to study the problem. He suggested the multi-purpose development of the valley as a whole in 1944. Damodar Valley Corporation was set up in 1948 as "the first multipurpose river valley project of independent India.
The first dam was built across the Barakar River at Tilaiya and inaugurated in 1953. The second dam, Konar Dam, across the Konar River was inaugurated in 1955. The third dam across the Barakar River at Maithon was inaugurated in 1957. The fourth dam across the Damodar at Panchet was inaugurated in 1959. Durgapur Barrage was built in 1955, with a 136.8 kilometres long left bank main canal and an 88.5 kilometres long right bank main canal.