TTT NEWS SERVICE
KOLKATA, 4 JULY
From 6 July midnight people travelling to Australia will not be required to submit  a Digital Passenger Declaration (DPD) according to Clare O'Neil, Minister of Home Affairs.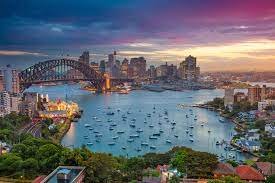 So far the people need to complete the DPD to declare their covid – 19 vaccination status . It means that from 6 July onwards all visa holders can travel to Australia without needing any travel exemption.
It will further reduce the delay in airports and attract more visitors to travel to Australia.
Even for the Aussies returning home will be much smoother now. Even those arriving through seas will not have to submit the Maritime Travel Declaration.
Still there will be few requirements which the travelers have to comply with but in the next few months hopefully those will also be eased, sources said.
Australia has slowly bounced back as a popular  campus destination of Indian students because of its global recognition and qualification acceptance globally.
Indians are the second largest source of international students for both vocational and higher study programmes.
Big cities like Sydney, Brisbane and Melbourne attract Indian students for higher studies  in the country of Sir Donald Bradman.