DURGA PUJA 2022 : A TTT SPECIAL
BY DEBAJYOTI CHAKRABORTY
KOLKATA, 28 SEPTEMBER 2022
Durga Puja 2022 is set to become the biggest carnival this year after the UNESCO World Heritage Tag for Intangible Cultural Heritage of Humanity in West Bengal, as all the stakeholders like  the government ,travel agencies, hoteliers, puja organisers all are gearing up to make it the grandest ever. The artisans of Kumartuli are also very busy giving last minute finishing touches.
About 20,000 to 22,000 foreigners including Non Resident Indians (NRIs)  from countries like Spain, UK, Europe, USA and Canada will be touring the various parts of the state and puja pandals.
Talking exclusively to The Travel and Tourism  Times, state tourism minister Babul Supriyo said that since 1992, this is the first time in the past thirty years he will be in Kolkata enjoying all the four festive days along with his family.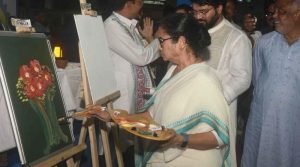 " On 2 nd October I will sing for the people under my constituency in Ballygunge at Park Circus, on 3 rd October will sing at South City, and on 4 th October will sing at Urbana in E M Bypass at South Kolkata," added Babul Supriyo, who is also a Bollywood playback singer.
Mr. Babul Supriyo said that two double decker buses will ply at Kolkata for the tourists and will hop from one puja pandal to another. Twenty six people can sit in the two floors and on the rooftop arrangements have been made so that the passengers can sit under umbrellas.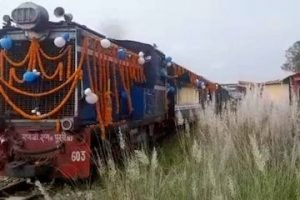 " Kolkatans are very much nostalgic about double decker buses and he himself is also very much nostalgic and these buses will be added attractions of West Bengal tourism department in this Durga Puja,"he added.
The buses will ply on the designated route from 11 AM to 6 PM , which starts at Cathedral Road ( Near Ravindra Sadan) and proceeds to Victoria Memorial – Princep Ghat – St. John's Church – Dacres Lane – Jorasanko- Thakurbari Gate at C.R. Avenue. The ticket per person is only Rs.50 and standing on the bus is prohibited. From 27 September to 10 October these buses will ply.
Mr. Anil Punjabi, Chairman ( East) of Travel Agents Federation of India (TAFI) said that the demand is very high this year already as after a hiatus of two years the NRIs are back visiting the houses of their relatives.
" Besides Kolkata pujas, the foreign tourists coming to West Bengal will be visiting the Hills, Sundarbans and Digha. Like Mumbai's marine drive a new 30 km stretch beach has come up in Digha and hope that this Durga Puja will brings lots of foreign exchanges to the state.The tourists from the state will be visiting Singapore, Maldives, Vietnam, Hong Kong and Dubai and places in India like Vaisno Devi, Himachal Pradesh, Goa, Kerala Jaipur etc," Mr. Anil Punjabi added.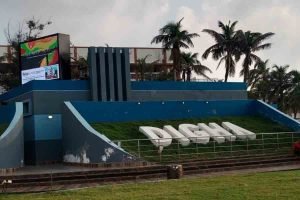 There are about 3000 hotel rooms in Kolkata and most of them are booked in this Durga Puja season, even large  banquet halls are also booked in five star properties, said Anil Punjabi.
Despite the hike in domestic airfares, the demand is very high. Batik Air will commence flight operations from Kolkata to Kulalumpur  from 1 October and Vietjet will also start operations soon. " There is a flow and the mood and tourism mood is very much positive. Tourists prefer West Bengal for Durga Puja as it is Big and also Safe. We expect a 25-30 percent surge in tourism business in this Durga Puja in West Bengal,"he added.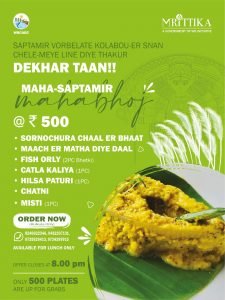 Mr. Manav Soni, Chairman ( East) of Travel Agents Association of India (TAAI) said that this is is just the beginning and in the years to come the Durga Puja Carnival has the potential to become the world's grandest and largest and will surpass the Rio de Janeiro Carnival of Brazil.
" This Durga Puja is already compared with Puskar Mela, Kumbh Mela and the Ganesh Chaturthi.  Kolkata is the cultural capital of India  and it is where the art, culture and architecture mixes together. The weather also remains pleasant during this period of the year, making the pandal hopping and tourism more enjoyable.Both the inbound and inland tourism is picking up and peoples from neighbouring states will be flocking in West Bengal," said Mr. Manav Soni.
The city of Kolkata, valleys, hills, murshidabad, terracotta of Bishnupur, beaches,  Tigers and mangrove forests all have been showcasing the intangible culture of the state. People of the state are preferring to visit the domestic locations of Goa, Port Blair, Jammu and Kashmir, Ooty, Kerala, Himachal Pradesh, Conoor. While abroad they are preferring Thailand, Sri Lanka, Dubai, UK,  Singapore, Malaysia,  Vietnam etc, he added.
" Definitely this puja has already been a big boost for the inbound and outbound tourism related industry of the state. Durga Puja this year is definitely going to wipe out the bad memories of the near past," concluded Mr. Manav Soni.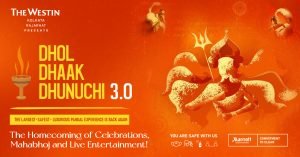 The North Bengal State Transport Corporation and South Bengal State Transport Corporation  have also provided many puja special buses between the metro city and districts , and the metro railways has increased the frequency and travel time to accommodate the extra pressure during the Durga Puja days.
Most of the luxury hotels  In Kolkata have also come forward to celebrate this mega Durga Puja Carnival in the state.
Mr. Subhas Sinha, General Manager of The Westin Hotel in Rajarhat said that  Dhol Dhak Dhunuchi 3.0 is the epitome of Durgotsav celebration in the hotel and a grand celebration of Durgotsav with a extravagant pandal, grand buffet, live entertainment , dhol dhak, dhunuchi dancers, all set up in 5000 square feet pandal experience.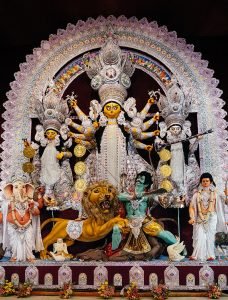 " With the first of its kind, hosted in a five star hotel and a melange of celebration, dining experiences and live entertainment, Dhol Dhak Dhunuchi aims at bringing another season of festivities and celebrations with keeping your safety and health at the core,"he added.
Besides pushpanjali, chandipath, sandhya arati, yogya, bhog there will be bhuri bhoj and feasts at The Westin Hotel in Kolkata.
Mr. Soumyajit Das, administrative secretary of Comprehensive Area Development Corporation (CADC) said that this year also like the previous festive seasons it has launched  the online bhog thalis at the doorstep for the people of Kolkata and surrounding areas through its newly launched  brand Mrittika.
The special thalis will be available from  sasthi to vijoya dasahami and lunch and dinner orders can be placed through whatsapp numbers at affordable prices.
But the biggest gift has been provided by the Darjeeling Himalayan Railways (DHR), as the famous Toy Train in Darjeeling has become more passenger friendly with new vistadome coaches  added just before the pujas. The 15 seater vistadome coaches have eight seater AC Restaurants also and tourists can enjoy the Kanchenjunga sitting inside through the glass windows , said Mr. Anshul Gupta, GM of North East Frontier Railways.
The famous Sreebhumi Durga Puja pandal this year has been set up modelled on Vatican City.
The Chief Minister Mamata Banerjee has instructed that no Durga Puja organiser will encroach the roads so that the vehicular traffic flow is not disrupted  while going to airports or railway stations.
The Kolkata Police and the West Bengal Police have already released the Durga Puja guides. This will be the most colourful Durga Puja in recent years as hotels, restaurants, puja pandals, railway stations, airport, bus stand all gears up to give a grand festive look and spread the message of the Godess Durga Puja :  triumph of the humanity over the evils even louder and bigger, in a similar pattern by defeating the global pandemic.
Today, the Hon'ble MIC of the Tourism Department, Shri. @SuPriyoBabul was spotted speaking about the two Double Decker Buses that will be in operation for the Durga Puja festival. pic.twitter.com/U1T6NDIIEi

— West Bengal Tourism (@TourismBengal) September 27, 2022
https://t.co/MeZJhiyO3H pic.twitter.com/ZLkLEVMG18

— Babul Supriyo (@SuPriyoBabul) September 28, 2022