BY  DEBAJYOTI CHAKRABORTY
KOLKATA, 25 DECEMBER 2022
'If winter comes can spring be far behind," said Percy Bysshe Shelley.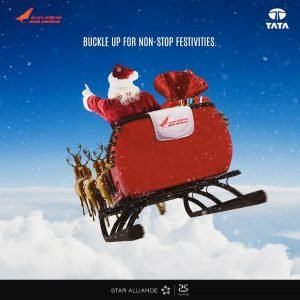 With the travel and tourism industry back to  the pre covid era after a hiatus of over two years, the aviation sector has also bounced back and is also on a new high.
In the month of November, the number of domestic air passengers have been registered as 116.79 lakhs, which is much higher than the October figure of 114.07 lakhs.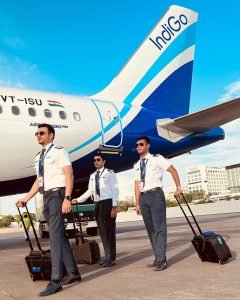 Despite the rising air fares the domestic air traffic daily has been almost over four lakhs.
According to the latest data for  the month of November 2022   released by India's aviation sector regulator, the Director General of Civil Aviation (DGCA) it is clearly evident  that  the domestic air cariers  are flying high.
Indigo, the no frills airlines continues to be the market leader in the domestic air passengers  sector  with the highest market share  of 65.01 lakhs in November 2022.
While the budget airlines, Spicejet continues to retain its second position in domestic market share with the highest load factor of 92 percent.
Vistara carried 10.87 lakhs domesrtic air passengers with a market share of 9.3 percent.
The combined market share of Vistara, Air Asia and Air India in November 2022 have been 30.35 lakhs with a market share of 26 percent, with the Maharaja alone registereing a market share of 9.1 percent and Air Asia with 7.6 percent. Go First registered 7.5 percent.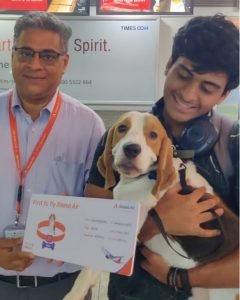 The year 2022 has been historic in India's aviation sector  after the entry of the country's newest ultra low cost carier – Akasa Airlines, founded by Vinay Dubey and Aditya Ghosh  along with investor and late  Big Bull Rakesh Jhunjunwala on 7 August with the first flight service  between Mumbai to Ahmedabad.
And after  its first full month operations  in the Indian skies,  Akasa Air has carried 90,000 passengers in September this year which which is .9 percent out of total 10 million passengers in domestic sector in India, according to DGCA data. That too with just five destinations. In its first month in August it has  carried 24,000 passengers with .2 percent market share.
Another significant development has been the take of Maharaja by the Tata Group. Air India, an airline fully owned by Tata Sons, has been the flag carrier of India. Tata Sons, via its fully owned subsidiary, Talace Private Limited ("Talace)", had acquired 100% stake in Air India on 27 January 2022.
In another significant development in November this year, Tata Sons and Singapore Airlines (SIA) have agreed to merge Air India and Vistara. The deal will make it the second largest airline in India.
Due to outbreak of covid -19 pandemic there has been a 61.7 % dip in Indias domestic air passenger market in 2020-21.
The picture will be even brighter in 2023 with the inaugurations and operations from new airports, new flights, new destinations and the centre's popular Ude Desh Ki Aam Nagarik (UDAN) Scheme.