(Collaboration to promote indigenous crafts and artisans of India)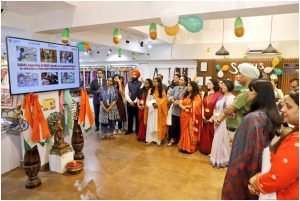 TTT NEWS NETWORK
NEW DELHI, 12 AUGUST 2023:
In a significant step towards promoting the indigenous crafts and artisans of India, One District One Product (ODOP) program, an initiative under the Department for Promotion of Industry and Internal Trade (DPIIT), Ministry of Commerce & Industry, launched its collaboration with the Ministry of Rural Development in New Delhi. This strategic collaboration was unveiled with the inauguration of the ODOP Wall at SARAS Aajeevika Store by the Additional Secretary, Ministry of Rural Development,  Charanjit Singh and Director, DPIIT, Smt. Supriya Devasthali yesterday. The ODOP Wall at SARAS Aajeevika Store stands as a symbol of the harmonious partnership between these two vital ministries.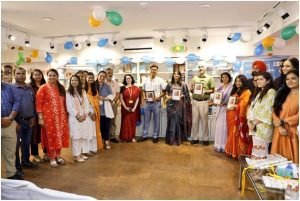 SARAS Aajeevika is an initiative by Deendayal Antyodaya (DAY-NRLM), Ministry of Rural Development, Government of India. SARAS Aajeevika is a strong supporter of women's empowerment, with a special focus on uplifting women artisans and Self-Help Groups (SHGs).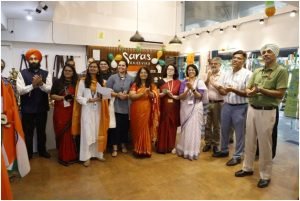 By creating a special marketplace for their well-crafted products, SARAS Aajeevika boosts the skills and talents of these women, helping them become independent entrepreneurs.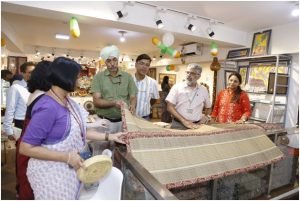 In a significant collaboration, the ODOP program has joined hands with the Ministry of Rural Development to implement innovative features such as product tagging and story cards. These additions aim to guide consumers and enthusiasts towards emporiums, thereby boosting sales and magnifying the visibility of India's exceptional products.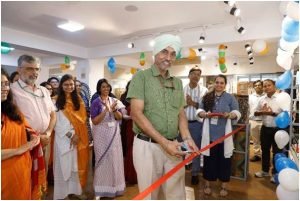 The ODOP initiative aims at manifesting the vision of the Prime Minister,  Narendra Modi to make the country and its people self-reliant by fostering balanced regional development across all districts of the country. The program selects, brands, and promotes one unique product from each district, showcasing the diverse range of products across the country which encompasses various sectors, including handlooms and handicrafts. As part of its larger strategy to extend its reach and impact, ODOP continues to forge valuable collaborations with both governmental and private entities, in line with its mission to make India a self-sufficient hub of distinct craftsmanship and entrepreneurship.