* 6E Eats on-board service simplified for greater value, service efficiency and sustainability
* Presenting #IndiaByIndiGo where new regional cuisine options join all time classics
TTT NEWS NETWORK
NEW DELHI, 1 SEPTEMBER 2023:
IndiGo, India's leading  airline is revamping its 6E Eats on-board catering service to elevate customers' experience to a new level. The new quick service menu has been designed to present new options for customers, while driving greater affordability, improved service efficiency and reducing wastage. The new 6E Eats menu will debut on September 1, 2023 on all IndiGo domestic and international flights.
IndiGo's new offering will allow customers to pre-book from a specially curated menu which now includes brand new #IndiabyIndiGo options comprising regional favourites inspired from the streets and kitchens of India. These new meals celebrate India's rich culinary heritage and diversity and present the country in a whole new way to customers both at home and overseas. The much-loved IndiGo Classics such as the Chicken Junglee Sandwich, 6E 'Choice of the Day' continue to feature in the menu, along with the popular Ready to Eat meals.
To reduce wastage and improve service efficiency, IndiGo is also introducing a new poured beverage service, which will be available as a combo for all passengers who have pre-booked a meal or are purchasing onboard. IndiGo is also introducing a refreshing and calming blue tea in the hot beverages' selection.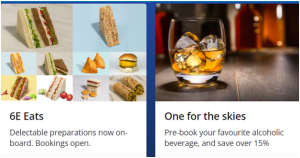 Keeping in mind the convenience of corporate & other customers whose fares include a meal and choose not to pre-book their meal, IndiGo is also introducing 'Snacks on the Plane', an on-the-go, custom crafted snack bag comprising an assortment of sweet and savoury items, including a serving of juice.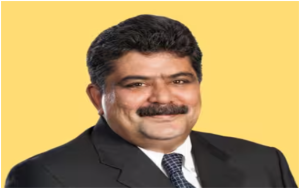 Commenting on the new service concept, Sanjeev Ramdas, Executive Vice President of Customer Services & Ops Control, IndiGo said, "As India's leading carrier, we are constantly looking at ways of improving our service offering for our customers. Our new 6E Eats menu incorporates feedback from customers, cabin crew and service partners and brings a host of new options. They say food unites a country and that is exactly what we are attempting with our new choice-of-the day regional meals to present #IndiaByIndiGo. Our new beverage service makes travel more comfortable for customers and reduces wastage. For our valued corporate customers, our new service options take care of their needs, while they take care of their business on the go. The new menu continues our journey on the path of providing affordable, on-time, courteous, and hassle-free travel experiences across an extensive network for our valued passengers."
IndiGo will continue to offer sale of alcoholic beverages and newly introduced options of mixers at affordable prices, on international sectors.
The new 6E Eats service offering will also ensure a faster, sustainable and more efficient on-board service, while providing customers with more choices and greater value. By helping reduce plastic wastage it will make travel by IndiGo a more conscious choice for customers.