DEBAJYOTI CHAKRABORTY
KOLKATA, 21 JULY 2022
This is a spellbinding story of the 'Snake Doctor' of West Bengal, a crusader who fights for the snake bite victims of the state which records the highest number of deaths due to poisonous snake bites in India, which the WHO described as a 'poor man's disease'. Sixty three year old, Dr. Dayal Bandhu Majumdar, senior medical officer of Calcutta National Medical College, needs no introduction. He has been the state resource person in snakebite training since 2012. The students trained by him today save thousands of precious lives in rural areas due to snakebite in the states of West Bengal and Odisha. Snakebite management is his mission.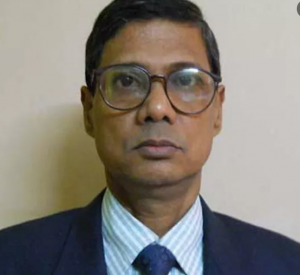 The surprising fact is that in India only 60 out of the total 270 snake species found are poisonous. However, in a large country like Australia which possesses four out of world's top ten most poisonous land snakes including the world's most venomous land snake, Inland Taipan only registers about four death incidents due to snake bite cases every year compared to India's several thousand death cases every year.
He is also a member of the National Task Force for Standard treatment guidelines for Snakebite since 2016. And the technical advisor of Indian Council for Medical Research (ICMR) for snakebite.
For obvious reasons, the central government has appointed him as a member of the 90 member committee of National Task Force for ICMR National Snakebite Project which has been headed by Dr. Joydeep C Menon of Kochi, a member of the national task committee on venoms and toxins and Padma Shri Dr. Omesh Kumar Bharati of Shimla, a field epidemiologist.
Former union health and family welfare minister Ashwini Kumar Choubey had announced in Lok Sabha in February 2020 , constitution of a National Task Force for Research on Snakebite in India by ICMR to carry out a nationwide study to estimate incidence , mortality and economic burden due to snakebites in India.
ICMR National Snakebite project is also aimed at capacity building of the health system on prevention and management of snakebite envenomation, including its complications.
According to the World Health Organisation (WHO), more than a million people are victims of snakebite in India every year and the number of deaths are 58,000.
However, National Health Profile Data on snakebites reported 885 deaths and 1,64,031 cases in 2018. But the fact is that most of the snake bite cases in the country are still not reported today.
West Bengal tops in snakebite death cases in India, followed by Uttar Pradesh, Madhya Pradesh, Andhra Pradesh, Odisha as per Central Bureau of Health Intelligence reports.
Dr. Dayal Bandhu Majumdar has been taking Zoom classes since the past two years, after the outbreak of the covid -19 pandemic to train the doctors, health officials, nurses, NGO staffs to treat snake bite victims. He has also written a few books on snakebite management.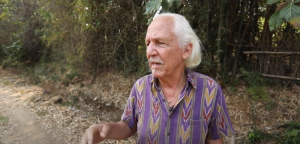 The Swasthya Bhawan arranges these zoom training programmes and in the past two years over one hundred such virtual classes have been held.
Over 500 trainees attended the 4 July class this year.
" We are really grateful to have such a doctor and person amongst us. He acts like our guardian and constantly inspires us to save precious lives even in remotest villages of the state," says Soumya Sengupta, national committee member of science and rationalist association of India.
In recent times, the two of the most talked about incidents have been saving the precious lives of two women including a woman who was in an advanced stage of pregnancy in West Bengal . Both , 30 year old Nandita Das of Raghunathganj in Murshidabad and Rinku Kumbhakar of
Barjora in bankura went into coma but have been miraculously saved by the efforts of the Venom Response Team (VRT).
" We are trying to establish such VRT in every medical college or main hospital in each district so that in case of emergency they can act quickly and submit proposals to the health department. Dr. DBM is our guiding force and inspiration,"said Soumya  Sengupta.
Not only, Dr. Dayal Bandhu Majumdar remains busy in training for treatment of snake bite victims but is also  working hard so that a snake venom collection and research institute is set up in Bankura district of Bengal by trying to convince the health department and doctors.
According to WHO, the  polyvalent anti snake  venom serum collected and produced by the Irula Cooperative Society in Tamil Nadu  does not work properly with the snake bite victims of Eastern, Northern and Western India and has suggested setting up zone specific collection centres of snake venoms.
The major cause of concern is being the polyvalent  anti snake venom serum manufactured from the venom collected from the Big Four species by the Irula Cooperative Society in Tamil Nadu has not been  able to neutralise snake bite  victims in western, northern and eastern part of India especially on the victims of Monocled Cobra (Naja Kaouthia) and Russell's Viper. The first ASVS in the country was manufactured in 1955.
In India, the tribals of the  Irula Cooperative Society are the sole authorised catchers  of venomous snakes  and  catches the  Big Four species – Naja Naja ( Indian Spectacled Cobra), Bungarus Caeruleus ( common krait), Daboia Russelii ( Russell's Viper), Echis Caeruleus ( Indian Saw Scaled viper).
" The chemical and molecular composition of the venom of snakes of Tamil Nadu are different with that of western, northern and Eastern India and in many occasions we need to administer more doses of polyvalent ASVS and in some acute cases the ASVS has failed to neutralise . Especially the hemotoxic and neurotoxic venom of monocled cobra, russell's viper and common krait bite in Bengal. That is why venom mapping of states is essential," says Dr. Dayal Bandhu Majumdar.
Padma Shri Romulus Whitaker , world famous herpetologist and world's largest poisonous snake, King Cobra researcher and founder of Madras Snake Park also feels that the neutralising time on the venoms is getting longer due to climatic variation of the species. Biogeographic venom variation in Russels Viper and Indian Spectacled Cobra have shown inefficacy of anti venom therapy in snakebite hotspots and underscores the pressing need for pan India efficacious snakebite therapy .
Under the National Health Mission, ASVS is categorised as an essential drug in the lists of the state.
The monocled cobra is crepuscular and mostly bites in the early morning and its victims are the farmers and the villagers who go outside in response to nature's call .
There are almost zero snake bite cases in winters as snakes go to hibernation, and thereafter cases increase in summer and peaks in the monsoon months . In Bengal almost one third deaths are caused by Russell's Viper , followed by Monocled Cobra and Common Krait. In most krait bite cases the victims even fail to notice when the bite has taken place and only trained doctors can identify that the bite is of Kraits seeing the symptoms. However luckily almost 50 percent of the snake bites are dry.