BY TTT NEWS NETWORK
KOLKATA, 21 FEBRUARY 2023:
At the third Asian range rhono countries meeting held at Chitwan in Nepal from 3 to 5 February, the Bihar government has announced to increase the rhino bearing zone in Valmiki Tiger Reserve by 5 percent in the next two years and increase the Asiatic one horned rhino population by 3 percent every year.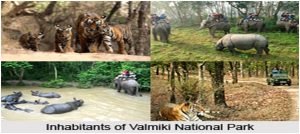 India, Bhutan, Nepal, Malaysia and Indonesia  have signed the Chitwan Declaration for Asian Rhinoceros Conservation 2023.
In the meeting it has been decided to increase the populations of Javan, Sumatran and one horned rhinoceros to at least 3 percent growth annually.
Besides, the Bihar Government has also planned to set up a  special Rhinoceros  Task Force for patrolling, monitoring and guarding the one horned rhinoceros in the Valmiki Tiger Reserve.
The environment, forests and  climate control department of Bihar government will provide the funds and the training.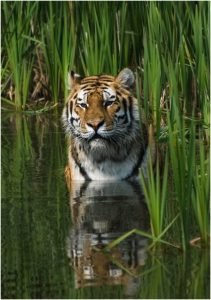 ABOUT:
Valmiki National Park is a Tiger Reserve in the West Champaran District of Bihar in India. It is the only national park in Bihar. Valmiki Tiger Reserve  (VTR) covers 898.45 square kilometres , which is 17.4% of the total geographical area of the district.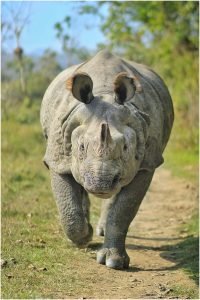 History
The extensive forest area of Valmikinagar (formally known as Bhainsa Lotan) was previously owned by the Bettiah Raj and Ramanagar Raj until the early 1950s. It was declared a Wildlife Sanctuary in 1978. Valmiki National Park was established in the year 1990. Total area of the park is about 335.65 square kilometres.
Valmiki Wildlife Sanctuary and National Park is the 18th Tiger Reserve of the country. The Valmiki Tiger Reserve comprises the National Park and the Wildlife Sanctuary.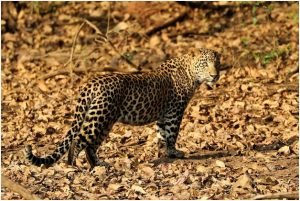 ANIMALS:
The wildlife found in the forest of VTR are the Bengal tiger, Indian rhinoceros, Asiatic black bear, Indian sloth bear, otter, Indian leopard, wild dog, wild water buffalo, and wild boar.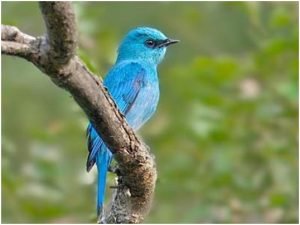 There are several species of deer, including barking deer, spotted deer, hog deer, Sambar, blue bull. Apart from that the striped hyena, leopard cat, fishing cat, langur, monkey, flying squirrel, clouded leopard, Indian gaur, mongoose can also be sighted.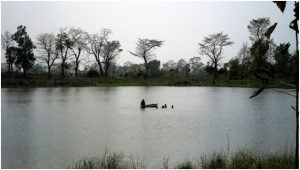 REPTILES: The reptiles which are commonly found in VTR are pythons, King cobras, Krait, Banded kraits and domuha snakes (sand boas). Among aquatic reptiles, gharial, monitor lizard, etc. are found in VTR.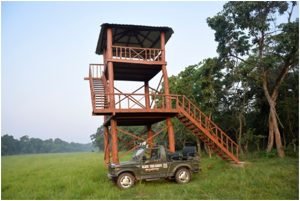 BIRDS: At present 241 bird species have been reported from VTR. Some of the interesting birds of VTR are Nepal kalij pheasant, three-toed quail, paradise flycatcher, grey shrike, green willow warbler, tree pipit, white eye warbler, green barbet, waders, ibises, storks, pitta, plovers, snipes,pied hornbill, White-eared night heron, emerald dove. There are five types of green pigeon and purple wood pigeon found in VTR. In the night several owls, owlets, nightjars, etc. can be easily sighted.