BY  TTT NEWS SERVICE
KOLKATA, 20 AUGUST 2022
World's leading multinational food chain outlets have announced to sell veg foods in the famous pilgrim places of India.
Mcdonalds, Dominos, Subway, Burger King, Chai Point have already announced to set up completely veg food counters in the pilgrim hotspots in the country.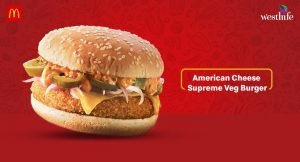 Vaishno Devi Shrine Board has allocated two sites on Yantra Marg to Mcdonalds. The outlets will be operational in  September.
In the coming months more outlets will be opened at Assam's famous Kamakhya Temple, Ayodhya and Katra by Mcdonalds.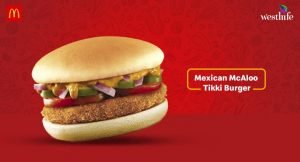 The company already has vegan outlets in Amritsar Golden Temple area. The sales of which are about Rs.1.5 lakhs daily.
Burger King is planning to open outlets near the  Ram Temple in Ayodhya.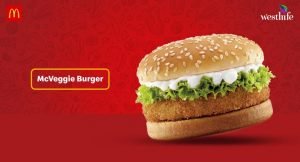 The places which are most attracting the MNC food chain outlets are Golden Temple in Amritsar, Vaisno Devi, Tirupati, Shridi etc.
The MNC food chain outlets are targeting the places like pilgrimage spots, highways, historical and heritage places etc where the footfall is maximum and a ready market with lack of competition as the tourism and hospitality industry try to bounce back in the  post pandemic period.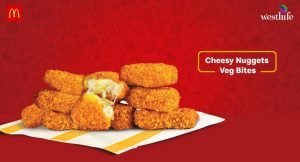 Tea Café chain Chai Point is also opening its outlet near Golden Temple Complex in Amritsar.
Domino's Pizza also has outlets in Tirupati and Vaisno Devi.
It was US based food chain Mcdonalds which had announced about ten years ago to set up 100 percent veg food counters in Indian pilgrimage places with the first coming up at Golden Temple area in Amritsar.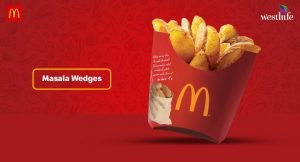 Some of its veg items include McaAloo Tikki Burger,  sandwich with a mashed potato patty, Pizza McPuff,  a vegetable and cheese pastry.
The restaurants in the pilgrimage areas will be vegetarian only and will be area specific customer based.
India, is the world's second most populous nation and all the MNC and Indian fast food outlet behemoths want to increase their sales and tap the new growing markets.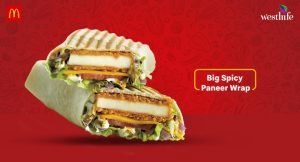 Keeping in mind that a large number of the hindu and sikh pilgrims will visit these temples, these food outlets will sell food which will be without onion and garlic.
Religious tourism is likely to grow fast in Incredible India in the coming periods as it is one of the focus areas of the Narendra Modi led Indian government.
Infrastructure and other upgradation works are taking place in these pilgrimage destinations.