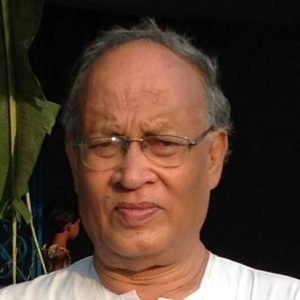 BY ROBIN GHOSH
( FORMER CHIEF ECONOMIST, BENGAL CHAMBER OF COMMERCE AND INDUSTRY)
KOLKATA, 3 MARCH 2023:
Shah Rukh Khan's film Pathaan is expected to surpass Rs. 1000 crore mark across the globe.
It is likely that it could be the highest grossing original Hindi movie at all times.
Behind every roaring business success, as a student of business strategizing, you could be curious to know what kind of marketing strategy has been designed and deployed!
Usually Bollywood big banner films use pre media interactions, high decibel marketing blitz, intercity press interaction by leading a Tour and so on.
Pathaan exactly did the opposite. It curated a wise, low key, targeted marketing strategy that capitalised on Brand Khan, fan base of King Khan, social media buzz, well tuned teasers and songs.
Though there has been low or almost zero media interaction, an intelligent but result oriented marketing strategy was designed. Defying conventional and set approach of film publicity , Pathaan marketing focused on Khan Club, nostalgia around Khan's absence for four years – and – it touched the right chord of the movie goers. A sense of fear of missing out was generated, watercooler conversation got triggered .
Nikhil Taneja, Co- founder and CEO of Yuvaa Originals, a youth media research and impact organization commented in the media, "The idea is to give access to pictures, trailers or songs to fan clubs on an embargoed basis in advance , and seek their feedback.
Industry watchers feel that the unconventional marketing pitch of Pathaan has been based on the principle of creating scarcity psychosis.
The excitement around
Pathaan was built on the catchment of nostalgia.The king is coming back after a long gap.
The sharpest weapon of Pathan campaign was online and offline PR around the film.The package talked less about the film, more about SRK's film career in Bollywood. Industry experts feel invoking nostalgia has been a master stroke.
Prior to release, fan clubs and individual creators began to post Reels and Videos of Khan weaving clips of songs from his older hit films.
Essentially, the strategy was to communicate and assure the movie-goers that Pathaan is going to be a great entertainer in the spy universe genre and you will get value for your money.
Pathaan's success flashes the point – lions don't always have to roar.