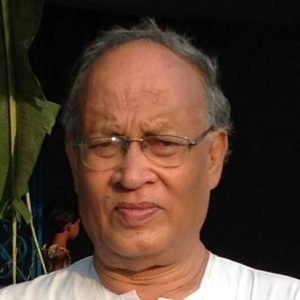 BY ROBIN GHOSH
( FORMER CHIEF ECONOMIST, BENGAL CHAMBER OF COMMERCE AND INDUSTRY)
KOLKATA, 16 FEBRUARY 2023:
Once you have decided to be an entrepreneur, you have tangible and intangible assets. You also know the "Why" of your business. You are in control of design parameters. No one else. You are the master designer. You are to create your master design based on your unique business environment. You are to create your product market fit based on today's realities and tomorrow's dreams. Forget the past. Don't give up your power and authority. You are the maker of your business.
As an entrepreneur you have no scope for wishful thinking. Practice thoughtful wishing. Be action ready. Let your path be defined. Thoughtful wishing always comes alive.
Start-ups must realise that you can't get there from here. But you can get here from there. Imagine and prototype your future. Commit to your vision. Get your best resources and assets and transform it as a powerful force and achieve your business target. Businessmen have no bad weather. Only you are wearing the wrong clothes. You can create a blueprint of your business destination but, you have no idea what the real route would be.
As you move forward, breakdown may happen because of circumstances beyond your control. Don't panic. Don't get lost. Change your clothes, attitude, postmortem the problem and repack yourself.
If you are obsessed that you will know the right answer before you  start your journey, then you may not be right.Traumas of the past become lessons for the future. Breakthroughs happen after disaster lands.
What is the secret sauce of business success? It is standing front to front to a challenge. Be brave and put your mind and heart in a dancing mode. And creatively solve the pain points. Where are you? Are you game for " broccoli covered chocolate" or " chocolate covered broccoli "?