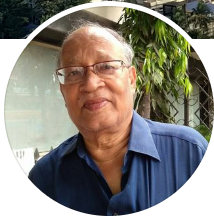 BY ROBIN ROBIN GHOSH
( ECONOMIST, COLUMNIST AND  PRESIDENT OF  SHANTINIKETAN SOCIETY OF WOMEN EMPOWERMENT)
KOLKATA, 15 MARCH 2023:
Traditionally, tourism has not been taken seriously as growth and income multiplier.
Lately, this view has undergone a change and Tourism Industry is now seriously taken as a major instrument for inclusive growth and grassroot employment.

No less than the Prime Minister, Narendra Modi , recently gave an example of Kashi, Kedarnath and Statue of Unity to demonstrate how an integrated approach created amazing inflow of tourists.
The Kashi Viswanath Dham Temple saw a huge lift in footfall, increase from 80 lakhs a year on an average to 7 crores last year. The Statue of Unity pulled 27 lakhs visitors within one year of its completion. These results are outcome of Dekho Apna Desh initiatives.
That tourism can bring in substantive transformation of regional economy is reflected in the importance given in the budget.
The Union Budget has marked six gateways for Tourism devolopment. And they are:
1. Convergence
2. Public – private partnership
3. Creativity
4. Innovation
5. Digitization
6. Devolopment of Destinations.
Like any other industry, technology is changing the DNA of Tourism Industry as well.
India too has to adopt new wave of technology to offer tourists personified, immersive and interactive experience.

We must also explore digital technologies, AR/ VR and artificial intelligence to help travellers explore destinations before they arrive providing virtual tours and simulations of attractive landmarks.
Along with providing immersive experience to travellers before they step in, a pack of services need to be provided so that it is easier for travellers to plan their trip.
To ensure easy planning, AI powered chatbot and digital help desk need to be installed to provide real time assistance.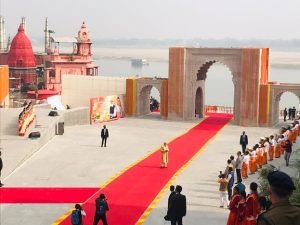 Where do we go from here? What should be the strategic blueprint?
Mr. Puneet Chhatwall, President, Hotel Association of India in a recent artcle outlined a comprehensive blueprint:
A Six P strategy: planning, place, people, policy, process, and promotion.
The other two areas which need urgent attention are: tourism shoud be moved into concurrent list and granting tourism infrastructure status.
The target should be to place India so that it becomes top three travel and tourism destinations in the world.