BY TTT NEWS SERVICE
MUMBAI, 27 SEPTEMBER 2022:
The re-opening of Bhutan's borders and easing of restrictions offers Indians an exciting new visa-free closer to home destination to explore. To accelerate travel demand for the destination, Thomas Cook (India) Limited – India's leading omnichannel travel services company and its Group Company, SOTC Travel, have introduced a range of attractive Bhutan holidays with attractive deals. Customers can opt for the Companies' product portfolio of ready-to-book holidays including air-inclusive group tours or land only tours and personalised options, starting at an unbeatable price of Rs 31,899.00* per person for 5 days.
Thomas Cook and SOTC's product range extends across budget/value tours, affordable luxury and premium holidays. Consumers can avail of attractive deals like Buy One Get One – Companion Free offer and cash discounts. The Companies intend to target India's families, millennials/young professionals, couples and honeymooners segment for the upcoming festive season and beyond.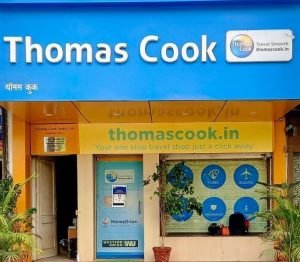 In addition to easy access, The Kingdom of Bhutan offers Indian consumers an awe-inspiring diversity of mountainous landscapes and subtropical plains. Thomas Cook and SOTC's Bhutan portfolio incorporates the Kingdom's unique culture, monasteries, fortresses, spiritual and historical attractions such as the Paro Valley museums, the magnificent Rinpung, Tashichho, and Simtokha Dzong fortress; also Taktsang Palphug Monastery and Buddha Dordenma Statue. From offering nature tours in Thimpu, Chele La and Dochula Pass, Phobjikha Valley, Jigme Dorji National Park to vibrant local markets, spa-wellness experiences and exciting outdoor & adventure activities, Bhutan is a traveller's paradise.
Additionally, adventure enthusiasts can indulge in activities like thrilling white-water rafting in the clear waters of Khamsum Yulley, steep rock climbing in The Nose, Thimphu, kayaking in the Wang Chhu and Puna Tsang Chhu and much more.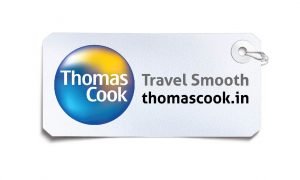 The country is also focussed on sustainability and strengthening efforts to keep the country carbon-negative and a green tourist destination. Hence, a Sustainable Development Fee (SDF) of INR 1,200.00 per night for adults & INR 600.00 per night for children (5-11 years) is now applicable for all Indian travellers visiting Bhutan. For fully vaccinated Indian visitors RT-PCR test is not required; while a valid passport and travel insurance is mandatory.
Mr. Rajeev Kale, President & Country Head – Holidays, MICE, Visa, Thomas Cook (India) Limited said, "Bhutan is one of the most beautiful destinations with stunning mountainscapes and our teams have created magical products to attract segments of families / multigenerational families, young professionals/millennials, couples and honeymooners. Given strong pent up demand, the re-opening of this visa-free destination offers significant opportunity for the upcoming festive holidays. To help our customers plan their perfect holidays, we have launched an exciting range of Bhutan holidays at attractive price-points with special offers like Buy One Get One Free. Customers can select from our array of ready to book and personalised options to plan their perfect holiday. We invite our customers to explore the beautiful country and indulge in its enchanting offerings."
Mr. Daniel D'souza President and Country Head – Holidays, SOTC Travel said, "With the launch of our Bhutan holidays in sync with the reopening of the destination after over two years, we look forward to
further capitalise on the growing travel demand for the upcoming festive season. We have designed our itineraries with unique experiences and a range of exciting activities to explore the destination. Our strategic intent will focus on highlighting the benefits of visa-free process, coupled with its unique sightseeing options, sustainable tourism, signature wellness experience and extensive range of local food & shopping attractions to drive demand. Our exciting offers and unbeatable pricing make for a truly value proposition and we welcome customers on a holiday that is cherished forever."
About Thomas Cook (India) Limited: Set up in 1881, Thomas Cook (India) Limited. (TCIL) is the leading omnichannel travel company in the country offering a broad spectrum of services including Foreign Exchange, Corporate Travel, MICE, Leisure Travel and Value Added Services. It operates leading B2C and B2B brands including Thomas Cook, SOTC, TCI, SITA, Asian Trails, AlliedTPro, Australian Tours Management, Desert Adventures, Luxe Asia, Travel Circle International Limited (TCIL) Sterling Holiday Resorts Limited, Distant Frontiers, TC Tours, Digiphoto Entertainment Imaging (DEI), Go Vacation, Private Safaris East & South Africa
As one of the largest travel service provider networks headquartered in the Asia-Pacific region, The Thomas Cook India Group spans 28 countries across 5 continents
TCIL has been felicitated with CNBC-TV18 & ICICI Lombard India Risk Management Award – Travel & Leisure Category 2022 & 2021, The Best Travel Agency – India at TTG Travel Awards 2019, The Best Outbound Tour Operator at the Times Travel Awards 2018 & 2019 and Leading Company with Cutting Edge Travel Innovation at the Times Travel Awards 2018, Silver award for Asia's Best Integrated Report (First Time) category at the Asia Sustainability Reporting Awards 2019, Best Risk Management-Framework & Systems at the India Risk Management Awards 2019; Best Cash Management Solution – India at the Asset Triple A Treasury, Trade, Supply Chain & Risk Management Awards 2018, Best Outbound Tour Operator at the SATTE Awards 2019, Excellence in Domestic Tour Operations at the SATTE Awards 2018, The French Ambassador's Award for Exemplary Achievements in Visa Issuance 5 years in a row and the Condé Nast Traveller – Readers' Travel Awards from 2011 to 2019.
CRISIL has reaffirmed the rating on debt programmes and bank facilities of Thomas Cook (India) Limited – 'CRISIL A+/Negative on the long-term bank facilities of TCIL and CRISIL A1 rating on the short-term bank facilities and short- term debt of the Company.
Fairbridge Capital (Mauritius) Limited, a subsidiary of Fairfax Financial Holdings Limited promotes TCIL by holding 72.34% of its paid-up capital and is responsible for the execution of acquisition and investment opportunities.
About Fairfax Financial Holdings Limited: Fairfax Financial Holdings Limited is a holding company which, through its subsidiaries, is engaged in property and casualty insurance and reinsurance and investment management. Founded in 1985 by the present Chairman and Chief Executive Officer, Prem Watsa, the company is headquartered in Toronto, Canada. Its common shares are listed on the Toronto Stock Exchange under the symbol FFH and in U.S. dollars under the symbol FFH.U.
About Subsidiaries of Thomas Cook (India) Limited:
Sterling Holiday Resorts Limited, a wholly owned subsidiary of TCIL, is a leading Indian Leisure Hospitality company with 37 resorts across the country, providing a variety of offerings: Leisure holidays through FIT packages, Meetings & Conferences, Weddings, Reunions, Picnics and Holidays through Memberships.
SOTC Travel Limited, a wholly owned subsidiary of TCIL, is a leading omnichannel travel and tourism company active across various travel segments including Leisure Travel, Incentive Travel and Business Travel.
Travel Corporation (India) Limited (TCI), a wholly owned subsidiary of TCIL, is the leading Destination Management Company in India that offers tailor-made travel and related services to India, Nepal, Bhutan and Sri Lanka.
Thomas Cook India Group holds 51% stake in DEI Holdings Limited (DEI), one of the world's leading imaging solutions and services providers.
About SOTC Travel: SOTC Travel Limited is a step-down subsidiary of Fairfax Financial Holdings held through its Indian listed subsidiary, Thomas Cook (India) Limited (TCIL). SOTC India is a leading omnichannel travel and tourism company active across various travel segments including Leisure Travel, Incentive Travel and Business Travel. SOTC was established in 1949. Since then, it has escorted millions of travellers across the globe for more than 70 years to various destinations around the world. A new age innovative holidaymaker, SOTC strives to make holidays a priority for every Indian. 'We are for holidays' and we want Indians to prioritize their holidays.