BY TTT NEWS NETWORK
KOLKATA, 11 MARCH 2023:
The Tourism Authority of Thailand (TAT) has staged  the 'Discover Thailand Journey to Happiness' special event at Germany's luxury department store, KaDeWe (Kaufhaus des Westerns), in Berlin from 9-11 March, 2023.
With the theme of 'Mini Amazing Thailand Fest in Berlin', the event comes after the conclusion of ITB Berlin 2023 on from 7-9 March. The event targets customers of the KaDeWe department store with spending at least 150 Euros per person, and ITB Berlin participants from around the world. The enormous KaDeWe, which is a part of the Central Group, attracts 40,000 to 50,000 visitors daily.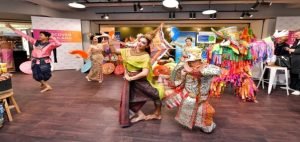 Mr. Yuthasak Supasorn, TAT Governor, said "The 'Discover Thailand Journey to Happiness' special event is aimed at raising further awareness of the 'Visit Thailand Year 2023: Amazing New Chapters' campaign which was promoted at ITB Berlin 2023, and to stimulate more travel to Thailand. The focus is on presenting Thailand's 5Fs soft-power foundations of Food, Film, Fashion, Festival, and Fight through a showcase of Thai arts and culture."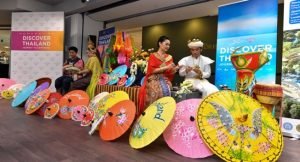 The 'Discover Thailand Journey to Happiness' event showcases Thai art and culture through handicrafts including fruit carving, umbrella painting, and lantern making. Visitors will also be able to enjoy performances of Muay Thai and Thai dance.
Information on travel to Thailand and the many wonderful tourism experiences on offer throughout the kingdom is on hand for distribution, while souvenirs are being handed out to ITB pass holders and KaDeWe's top spenders.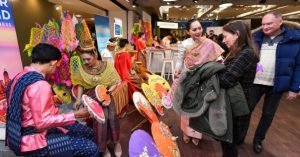 On 9 March and 11 March, at 18.00 Hrs., there are lucky draw activities offering accommodation vouchers and shopping vouchers from the Central Group. The lucky draw prizes also include two international round-trip flight tickets from Frankfurt or Munich to Bangkok for one seat each offered by Thai Airways International (THAI) and two domestic air-tickets on the Bangkok-Samui-Bangkok route for two seats each by Bangkok Airways.