BY  DEBAJYOTI CHAKRABORTY
KOLKATA, 8 OCTOBER 2022
In the 75 th year of the  azadai ki amrit mahotsav celebrations, in the first nine months of this year  about 1.62 crores people have visited Jammu and Kashmir ( the paradise on earth)  with about 22 lakhs people alone visiting the Kashmir valley, including visitors of Amarnath, which has surpassed all the previous records since independence indicating that tourism mahotsav has revived fully in the region.
Talking to The Travel and Tourism Times, Mr. Ahsan Ul Haq, officer in charge of Jammu and Kashmir Tourism Department  in Kolkata has informed that there has been 365 days  pan India promotional activities, new events have been organised, 75 off beat tourism destinations have been added, presently  work is going on for registration of 50,000 bed home stays in rural areas.

" In Jammu and Kashmir these statistical data are signs of tourism rejuvenation and we are now working hard for sustainable tourism. Recently there has been a lot of tourism activities in J&K and we have organised FAM tours with travel agents  and media persons and solo woman travellers to prove how safe the valley is at present. First Bird watching festival has been organised in Pahalgam. A 300 kilometres  cycle rally from Srinagar via Pulwama to Sofian.  Besides lots of participation in road shows in several Indian cities, metro cities and tier 2 cities and travel and trade fairs in recent months," adds Mr. Ahsan Ul Haq.

The majority of about 22 lakhs footfall in the Kashmir valleys are from domestic tourism and the highest number of visitors hailed from Gujarat followed by West Bengal. The number of international tourists is still low.
The department of tourism is working on sustainable tourism development  at all major tourism hotspots. Homes stay facilities are introduced at lesser known destinations to provide authentic cuisines and experience of different cultures of Jammu and Kashmir including Pahari, Kashmiri and Gujjar.
Gulmarg, Sonemarg and Pahalgam have always been the tourism hotspots but the new tourism offbeat places that are attracting tourists are Bungas Valley, Gurez, Tosmaidan, Yousmarg, Dehra Ki  Gali (DKG), Peer Gali, Shahdara Sharief etc.
In fact,  Gurez  Valley in Bandipur  has already bagged the best offbeat destination of India awards-2022 and Gulmarg received best Adventure destination award.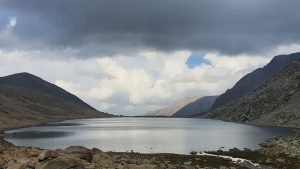 The tourism department has taken several measures like putting boards at the famous  Dal Lake stating rates of Shikara rides and other ground services  for any grievances the phone numbers and names of local tourism commanding officers are displayed. Not only in Dal lake but also in other tourism destinations. In case of any grievance registrations, the action and reaction has been very quick for the public redressal system which also makes the tourists feel good.
The government has also taken steps to ease the strict covid -19 protocols and norms to help tourism. The centre and the state are working together to boost tourism in the Kashmir valley.
Kashmir is an all season tourism hotspot. Each and every destination has a different look in summer, autumn, spring and winter and is truly the valley of the dreams.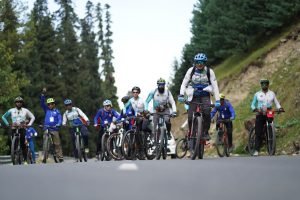 To attract the new and younger generations focus is also given to adventure tourism. In Sonmarg zipline activity and  draft lift for skiing during winter  have been added,  hot air balloon in SriNagar, river rafting in Ganderbal district  etc.
The private travel and tourist operators have been requested to add these offbeat destinations in the tour itinerary of the tourist visiting the Kashmir valley.
Though the footfall of foreign tourists is yet to pick up due to advisories from  foreign countries, though J&K is a very safe destination now with main focus on tourist safety and Tourist Police have been provided in all the destinations.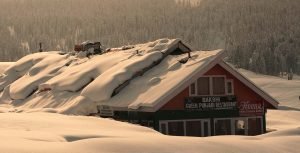 The Mughal Road, which remains open for eight months, will also be revamped. It is located in the bordering district. The famous Nnoori Cham waterfall ( where Queen Noorjehan used to stay) is located here and attracts a lot of tourists. The road has been used by the  Mughal rulers. It passes through border districts of Peerpanjal i.e Rajouri and Poonch and connects Kashmir Valley through Peer – Ke – Gali. The train connectivity will also be improved and the SriNagar airport will also get some hi tech equipment to overcome the climatic problems.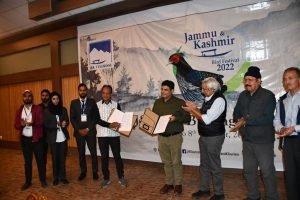 Recently , Sri Nagar to Sharjah flight services have started.  Though there are no direct flight services from Kolkata to SriNagar presently. Sri Nagar has been the shopping and handicrafts  destination and Lal Chowk the main place for shopping .
A comprehensive Film Shooting Policy has also been announced recently by the J&K government  and specially designated officers are looking into this matter and interested film production houses are invited to contact for permission of film shooting in the idyllic setting of the valley. In earlier days Kashmir was the most favourite shooting place for Bollywood movies. So in the coming days the film tourism sector will also act as a game changer in the socio economic scenario of the region.
" It is great news that since independence all records have been broken in the valley. The people of Bengal love travelling and the tourism board of Kashmir has been very much supportive. To tell the fact that Kashmir is better than Switzerland people have tried and experienced in covid times when international borders were sealed. Domestic travel has peaked up and the ones who never travelled domestic were amazed to see India specially Kashmir,  in the coming days the tourists will increase in Kashmir in many folds," said Mr. Anil Punjabi, Chairman ( East) of Travel Agents Federation of India (TAFI).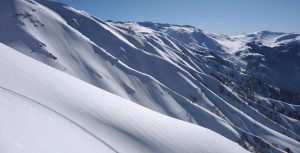 Mr. Manav Soni, Chairman ( East) of Travel Agents Association of India (TAAI) said that Kashmir is a jewel in India. First choice of all the travellers who are wanting to travel within india. It has all the range of products available .It can cater to both the mid size and large size markets. Undoubtedly it is a 'zannat', which gives a complete value for money. "A large number of tourists from West Bengal have visited the Kashmir valley during the  Durga Puja and the festive seasons and in the next few years the numbers will further increase with more facilities and features," Mr. Manav Soni added.
Kashmir coming alive! 🍁

J&K witnessed record footfall of 1.62 Crore tourists since January 2022, the highest in 75 years of Independence.

Modi Govt's transformative initiatives & reforms to uplift J&K have given a major thrust to tourism in the state. pic.twitter.com/5rUFgyxOHe

— Piyush Goyal (@PiyushGoyal) October 6, 2022