BY DEBAJYOTI CHAKRABORTY
KOLKATA, 4 AUGUST 2022
The Zoological Survey of India (ZSI), Kolkata  has published a new book on 'Field Guide To the Birds of India'. This photographic field guide deals with 1331 species of birds found within the jurisdictiona boundary of India.
The book has already  been released by Shri Bhupender Yadav, Hon'ble Minister of Environment, Forest & Climate Change, Government  of India during his visit to ZSI on 1 July, 2022. The main highlight of this book is the quality photographs of the avian species  used to depict a species unlike other books that used drawings.
The Indian mainland and its islands support a wide variety of bird species including resident and migratory species. Yet, the number of bird enthusiasts in India seems well below the numbers seen in many European countries with less bird diversity. Though this number has now risen considerably in India, it is expected to increase much more in the near future as many young birders across the country have taken up bird watching and bird photography as their hobby.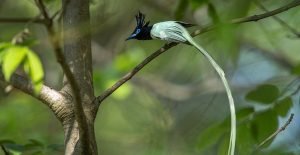 Prior to conservation, documentation of the existing species across the country is crucial as it paves the way for database creation for any future long-term conservation actions. In order to document correctly, identification of each species is vital. Thus, the need of a good field identification guide, which not only helps professional birders but also the amateur is of paramount importance. Keeping this in mind, the ZSI has made a genuine attempt to publish this field guide with good quality photos to help birders compare the species of birds that they sight in the field for easy identification.
Talking to The Travel and Tourism Times, Dr. Dhriti Banerjee, Director of Zoological Survey of India has informed that in order to promote the book, the ZSI has arranged two events one each in Kolkata on 4 August, 2022 and another event in Mumbai on 13 August, 2022, respectively.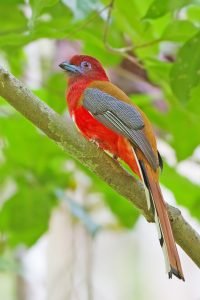 "Authors of the book will interact with local birders in these cities and explain to them what prompted them to bring out this book and why they want to promote the same. In Kolkata, the event will be held in the auditorium of the Zoological Survey of India and the Mumbai programme will be jointly organised by ZSI and Bombay Natural History Society (BNHS) at BNHS. Since Late Salim Ali's time both BNHS and ZSI have cooperated with each other in bird-related research in India. Both the events are open for all and interested persons can purchase a copy of the book at a discounted price.," Dr. Dhriti Banerjee added.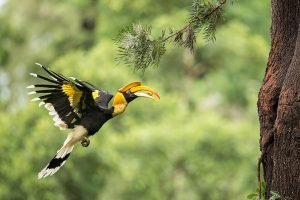 The new book , Field Guide to the birds of India, will act as a ready reckoner about all  the 1331 species of birds found within Indian boundary and their present status and distribution details.
Incidentally, till date the The Book of Indian Birds by Salim Ali is a landmark book on Indian Ornithology, which helped spark popular interest in the birds of India is still one of the best selling books on indian birds. First published in 1941, it is currently in its 13th edition. The book is the basic bible for birdwatching by the Birdman of India, Dr. Salim Ali.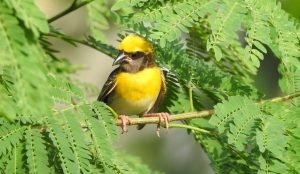 Birds are essentially one of nature's glorious and most important creations. Not only in terms of their role in the food chain and their egg-laying abilities, but also in their resplendent and truly magnificent beauty.
An interesting fact to be noted is that generally in the Aves species, the males tend to be predominantly blessed with attractiveness vis-a-vis their female counterparts. So apparently, the phrase "fairer sex" does not hold true for birds. The reason for this is that the primary role in mating is played by the male species, and therefore they have contrasting shades and distinctive features such as a crown or a tail in order to look attractive.
(ALL FILE PHOTOS)
Some of the most attractive  avifauna species in the country according to the experts are – Himalayan Monnal, Fire Tailed Myzornis, Oriental Dwarf Kingfisher, Peacock ( Indian Peafowl), Asian Paradise Flycatcher, Satyr Tragopan, Red headed Trogon, Indian pitta, sarus crane etc.